Fire erupted on board the MOL Contribution on February 15 at about 6 pm local time while the container ship was docked at pier 32 at the Trapac Container Terminal in the Port of Oakland. The local firefighters were immediately alerted.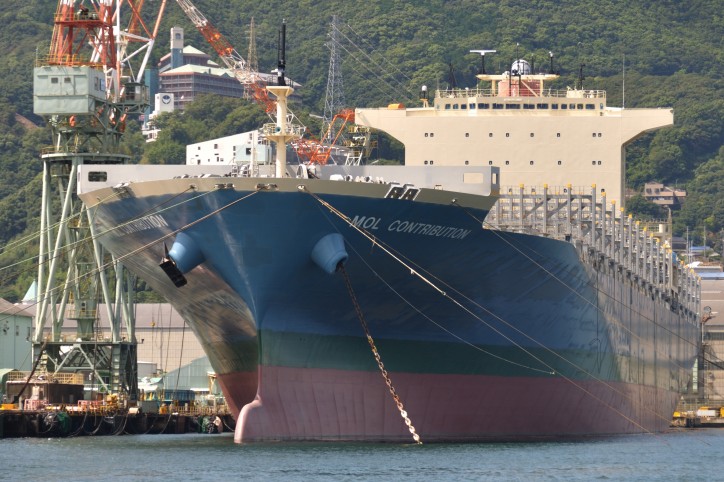 Image By yoppy from Kawasaki, Kanagawa, Japan
Fifteen members of the crew, who were currently on the board of the vessel, started to extinguish the fire. According to reports, they all were properly equipped with respirators, thermal protection gear and fire hoses.
The fire erupted in the cabin of the third officer, it reached a passageway and continued towards deck F causing heavy smoke.
Having arrived to the scene, the Oakland Fire Department managed to put the fire under control for half an hour. There were no reports of injuries during the incident.
According to preliminary investigations, the fire was caused by overheating of a piece of electrical equipment. MOL Contribution will likely remain at the Terminal until it is repaired and then will set sail en route to Hong Kong.