Leading classification society ClassNK and Singapore's Maritime and Port Authority (MPA) put their respective signatures on a memorandum of understanding (MOU) on the 13th of February in order to promote research and development (R&D) and innovation regarding the maritime industry, ClassNK commented via a press release.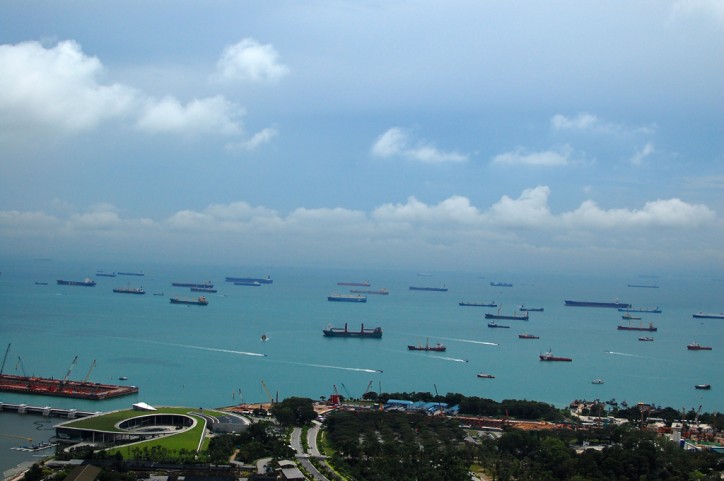 Over the course of these next five years, ClassNK and the MPA plan to work closely together in an effort to foster maritime thought leadership regarding all the latest technologies and know-how of the industry by conducting a large number of conferences and workshops, as well as carry out joint R&D projects aimed at the enhancing of vessel safety and environmental sustainability in four major areas:
Safe vessels: Fatigue-related research along with evaluation of structural integrity in order to achieve a risk-free and reliable construction process, as well as ensure safety during operations of vessels
Smart vessels: Various data analytics and tests developed to provide assistance in real-time anomaly detection of machinery, real-time monitoring of emissions and condition-based monitoring of structures for vessel and machinery-related procedures
Environmentally-friendly vessels: Applied research in the field of emission control along with focusing on alternative fuel engine technologies in order to achieve reductions regarding SOx, NOx, and particulate matter
Marine renewable energy: Thorough research processes focused on the developing of a tropical marine energy test site, as well as on tidal energy generation, material biofouling studies, and energy storage systems for the purposes of shore power supplying.
Mr. Andrew Tan, MPA Chief Executive, and Mr. Yasushi Nakamura, ClassNK Representative Director, Executive Vice President both signed the MOU.
"We are filled with joy to be able to go into this co-op effort with ClassNK so that we could take part of this very important initiative and seize the opportunity to develop some innovative solutions and tools that address matters such as vessel safety, emission control, and marine renewable energy. By signing the MOU we wanted to point out the fact that we place a lot of emphasis on innovation and R&D, and also display that we share the same vision of making the industry safer, more efficient and eco-friendly", Mr. Tan had to say.

"Singapore is one of world's leading maritime nations with one of the biggest maritime clusters in the world. ClassNK has joined forces with the MPA in the past on several occasions, and through this MOU, we want to strengthen our relationship even further and work towards our common goal of contributing for a smarter, safer, and a more-eco friendly maritime industry", Mr. Nakamura commented in return.
The ceremony regarding the signing of the MOU also marked the opening of the new ClassNK Global Research and Innovation Center (GRIC), which is the company's first research center located outside of Japan. GRIC is to conduct numerous research studies with the help and support of the industry, academia, and government agencies based in Singapore and from all over the the world relating to a vast number of projects like the development of an Exhaust Gas Cleaning System (EGCS), a feasibility study concerning a marine renewable energy test site that is located in Singapore, and a pilot scale demonstration for Zero-Emission Desulphurization process for Maritime applications (ZEDSMart).