The wreck of the cement carrier Cemfjord that sank off Orkney with its eight crew members presumably dead is going to be left as a sea grave.
The cargo vessel's owners have confirmed that the ship is going to remain on the sea bed and there will be no attempts to retrieve the missing crew's bodies.
An investigation is being carried out regarding the mysterious sinking that occurred in the Pentland Firth in January.
According to reports, the Cemfjord was last known to be sailing west through the firth on January 2nd. The ship's upturned hull was discovered the following day by a Northlink ferry.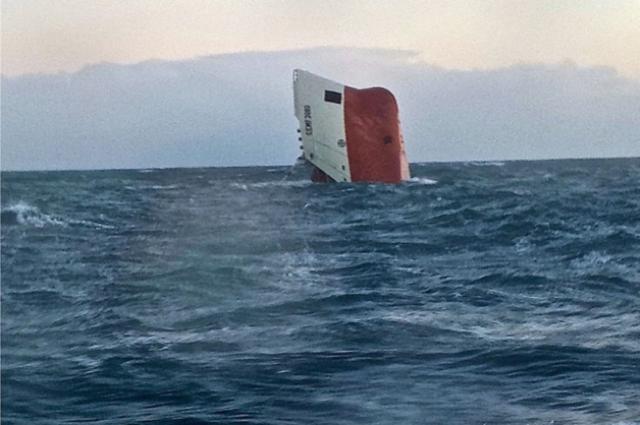 Despite performing a major search of the area, teams did not manage to find any sign of the crew.
The rescue teams and authorities think that the ship may have been overwhelmed so suddenly that the crew's bodies might still be on board.
The electronic devices that should have alerted the coastguard about the sinking refused to operate.
The Marine Accident Investigation Branch (MAIB) has initiated an investigation of the accident. It recently performed two surveys of the vessels' wreck, which is lying in aproximately 270 feet of water. The only damages sustained by the vessel are believed to have been caused by the ship coming to rest on the sea bottom.
Tony Redding, spokesperson for owner Hamburg-based owners Brise, commented:
"We believe that the ship should not be disturbed. As far as we are concerned it should be regarded as being a sea grave."
He further added that it was quite a difficult issue for the deceased's families.
Mr Redding said:
"It is generally accepted and understood when it comes to the maritime community that it is not very appropriate for others to risk their lives to recover bodies. The ship in question is lying over 200 feet deep. The currents are quite strong there and the visibility factor also comes into play as it is extremely poor. In order to perform such an operation we would also need a brief period of good weather conditions and that is very unlikely to happen at this current time of the year."
A private memorial service is going to be held in Poland later on this month.
Relatives are going to gather at a church located in Gydnia port on the 21st of February so that they could remember and honor their missing loved ones. The families also plan to visit Caithness during the summer in order to attend a memorial service that is going to be held at the site of the wreck.