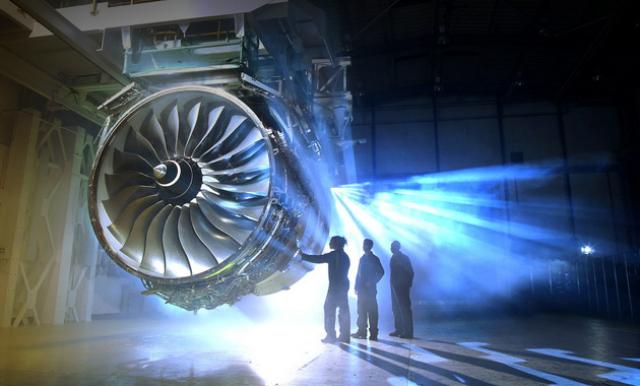 According to Rolls-Royce- the British engineering company, in a statement on Monday, the authorities in Brazil have not begun dealing with the company in relation to unproven assertions of bribery. The assertions have been advanced by a former Petrobras manager and they referred to a corruption scandal developing in the oil company. The company that provides gas turbines for oil platforms has been mentioned by the previous Brazilian state oil company Petrobras' executive in an appeal agreement. The latter concerns company's paying of bribes on a $100 million contract.
The answer to the accusations of prosecutors has included the statement of previous manager Pedro Barusco who has alleged that the treasurer of Brazil's ruling Workers' Party has obtained between $150-200 million from money returns as a result of favors on 90 contracts with Petrobras for the period 2003-2013. In a statement that he has posted on newspaper Estado de S.Paulo's website, he gives the information that Rolls-Royce belongs to a group of largely Brazilian construction and engineering firms. They have paid bribes, according to unverified statements and the purpose has been to gain contracts with Petrobras. Barusco is not able to remember particularly the person that did the payments. The assertions against the company have been first made public on Monday by the Financial Times.
According to an emailed statement of a Rolls-Royce spokesman, the company has failed to receive particulars of latest press reports' assertions. Also the Brazilian authorities have not made advances to the company. The scandal has been characterized as the worst Brazilian corruption scandal in history. Those that conduct the official prosecution have stated without proof that politicians belonging to the governing coalition of the President Dilma Rousseff have used Petrobras to accumulate billions of reais by manipulating with overpriced contacts and that has continued for more than a decade. Up to now more than 40 people have been arrested regarding their participation in the scandal, famous in the country under the name of "Operation Car Wash."
Rolls-Royce on Monday repeated its approach to the situation as being absolutely not tolerant to any wrongdoing. The company has mentioned that it has always been obvious that Rolls-Royce will not bear improper business behavior of whatever kind and will undertake all desired measures to assure conforming of actions and also actions including collaboration with the governments of any country. The second internationally largest producer of aircraft engines has been investigated by Britain's Serious Fraud Office (SFO) concerning allegations of both corruption and bribery in Indonesia and China. Lawyer David Gold has been asked to take the case and perform an examination of company's procedures of compliance and that has happened after both countries' worries have become publicly known. Meanwhile Rolls-Royce's shares have closed with a decrease of 0.8 percent at 936.5 pence.