The first international sea vessel supplied with power by methanol has been expected to start again operations after the approval of the fire risk assessment performed by Sweden's SP Fire Research.
The Ro-pax ferry Stena Germanica that is under the operation of Stena Line will now be propelled with the help of methanol and observe the graver rules for minimization of emissions. The ferry will travel the journey starting from Kiel in Germany and reaching Gothenburg in Sweden by crossing the Baltic Sea.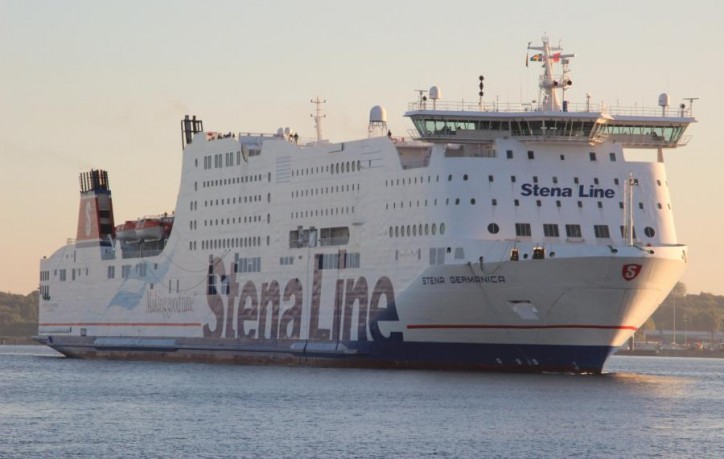 Image: Dieter Kroepelin
The comparison with existing fuels shows that the transition to methanol will enable the lessening of emissions of carbon dioxide (25%), nitrogen (60%), sulphur (99%) and particles (95%). That will also simplify both the storage and transportation because of the liquid fuel at room temperature.
According to SP Technical Research Institute fire researcher Franz Evegren, there is also an additional advantage coming from the fact that methanol's production may be from biomass and that gives the chance of operating with a renewable fuel in the future. That is the reason why Stena has selected namely methanol for the Stena Germanica upon taking into consideration the observation of the new rules.
Stena Germanica's new fire safety design has been approved by Swedish Flag in January. The fire risk assessment has been founded on SOLAS regulation 17 'Alternative design and arrangements'. Evergren has further commented that the results of the project and of the intended future research will make more easy the safer transitions to both environmentally friendly and alternative ship fuels. The transition project includes the cooperation between Stena Line and Methanex Corporation, Wärtsilä, the Port of Gothenburg, and the Port of Kiel. Remontova Shipyard in Poland performs the €22m fuel transformation. Other participants in the project include classification society Lloyd's Register and ship designer ScandiNaos .