The Alsvin (MMSI 205319790), a self-propelled container barge with a length of 110 meters, has been reported as having ran aground under the Vlake Bridge in Hansweert, Netherlands.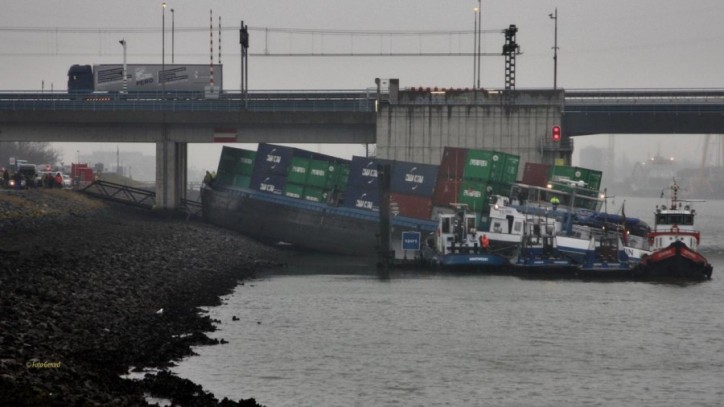 Photo: nu.nl
The Alsvin had been carrying 111 containers at the time when it veered off its course and became grounded under the bridge. Several hours later the vessel was successfully refloated via the aid of the rising tide along with the help of three tugs.
No damage has been reported as of the moment. The vessel master sustained some injuries during the incident and has been since taken to a nearby hospital. According to initial reports, alcohol may have played a role in the incident.