A fishing boat managed to hit Indian Navy's Kilo-class submarine INS Sindhughosh's periscope during a naval training operation late last week.
The 3,000-tonne submarine was at the time taking part in a naval exercise that was being carried out in the Arabian Sea. It was at periscope depth while going through a practice operation involving divers swimming out of its torpedo tubes. The exercise, Tropex (Theatre Readiness Operational Level Exercise), centers around the divers using a Gemini boat in order to carry out several covert operations on land. The exercise was being carried out near shore and while dark.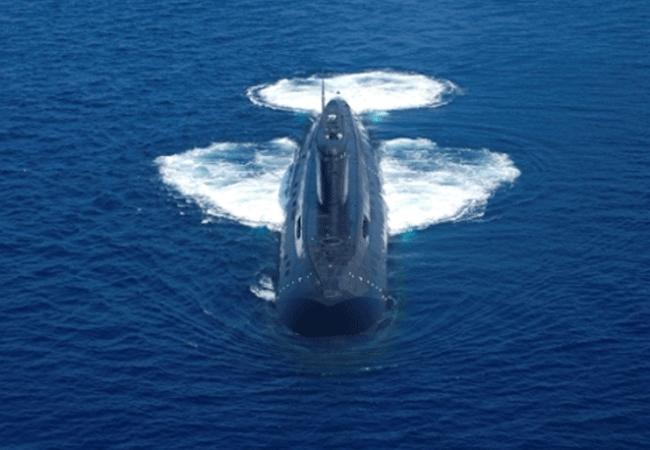 The Indian navy has issued a statement according to which the damage sustained by the submarine is minor.
"The fishing vessel hit the periscope of the submarine without any warning. The submarine was forced to go up to the surface and head on to the naval dockyard located at Mumbai where it is now awaiting for its damaged periscope to be repaired. Such issues come along with the territory but we have to carry out various exercises if we want to be prepared for all types of situations," an official commented.
Local media has reported that roughly 40 naval officers are currently under scrutiny and some of them are even facing court martial in relation to a number of mishaps that have taken place over the course of these past few years.
The Kilo-class submarine INS Sindhuratna captain is currently facing court martial in relation to an incident that involved the killing of two naval officers when a fire broke out on board the submarine during a training exercise back in February of 2014.
Back in January of 2008, INS Sindhughosh suffered a collision with the foreign merchant vessel MV Leeds Castle while trying to surface in waters north of Mumbai. The submarine was at the time taking part in fleet-level war games. The Navy determined the incident to be minor without any casualties reported.
A Kilo-class submarine has a maximum diving depth of 300m, it can reach a top speed of 18 knots and can manage to operate solo for a duration of 45 days with a total of 53 crewmembers.