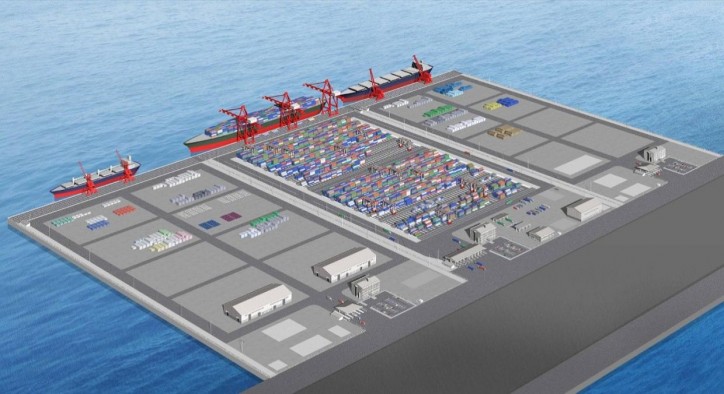 If all goes as initially planned Kenya will begin construction work this following month on a long-delayed new port that is to be constructed on the country's northern coast, right next to the historic trading town that is Lamu, as reported by the presidency via an announcement made on Monday.
The Lamu Port-South Sudan-Ethiopia Transport (LAPSSET) project is set to include a port, along with new roads, a railway and a pipeline by the year 2030. Thus it will give the otherwise landlocked South Sudan and Ethiopia access to the Indian Ocean.
The project, which was first proposed back in the 1970s, has an initial price currently sitting at $25.5 billion. Among the causes for the delay are landowners' demands regarding greater compensation.
"Lamu port's construction will be initiated next month, President Uhuru Kenyatta has announced," the presidency commented via a statement, without giving any specifics.
Back in 2013, officials issued a statement saying that a consortium led by China Communications Construction Co Ltd had been rewarded a 41 billion Kenyan shilling ($449 million) contract to construct the port's first three berths. There has been little to no sign of activity since then.
The new Lamu port has been mentioned as a potential oil export terminal after commercial oil finds in both Uganda and Kenya. But there is also a scenario centering around the pipeline going to Mombasa, which is Kenya's main existing port.
"This new port, that is a product of the Lamu Port Southern Sudan-Ethiopia Transport (LAPSSET) Corridor project, will be providing a great opportunity for the exploitation of the maritime resources of Kenya," the president elaborated at a resent maritime conference.
Officials were not available at the moment to offer more details and specifics regarding the project. ($1 = 91.4000 Kenyan shillings)