Hyundai Heavy Industries Co., Ltd. (HHI), the biggest international ship-constructor and a producer of marine engines, has stated that it has separately manufactured HHI Gas Management System re-liquefying boil off gas (BOG). The System has been developed from a membrane LNG holding tank and its purpose has been to serve as LNG carriers fuel.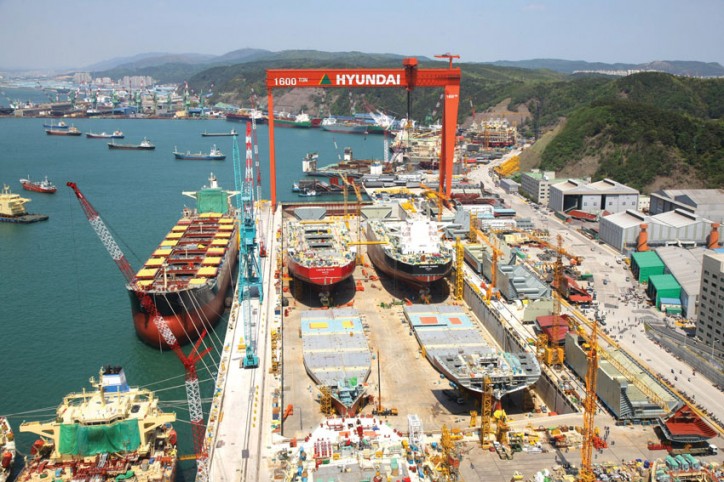 The newly manufactured gas-processing device possesses the following constituents: a BOG high-pressure compressor, an ME-GI engine, a BOG re-liquefaction system, an LNG fuel gas supply system (FGSS) and Hyundai integrated gas supply system (Hi-GAS). It is capable of turning again into a liquid state 100 percent of the BOG and also keeping it in the LNG tank. At a later stage the latter can serve as a fuel for the ship. For a comparison the traditional systems are capable of only partial BOG re-liquifying.
With the help of the alternative fuel production, the LNG carrier that is part of the system is capable of saving up to half of the fuel expenditure compared with the traditional vessel operating with either marine gas oil (MGO) or heavy fuel oil (HFO). The system yields 92, 80 and 23 percent less emissions of SOx, NOx and CO2, respectively. The two 176,000 m³ LNG carriers HHI, supplied with the new gas processing device are being constructed for Knutsen, Norway and their planned delivery is 2016.
Image: HHI