The ship to ship transfer of the fuel oil from the DFDS general cargo vessel Lysblink Seaways, that went aground a week ago on the 18th, looks all set to be carried out at some point today morning, as reported by the UK Coastguard (MCA).
The favorable weather conditions provide an opportunity for the operation to take place sometime between 3 a.m. and midday today.
A total of 153 tons of fuel are to be pumped from the Lysblink Seaways onto the Kingdom of Fife tug.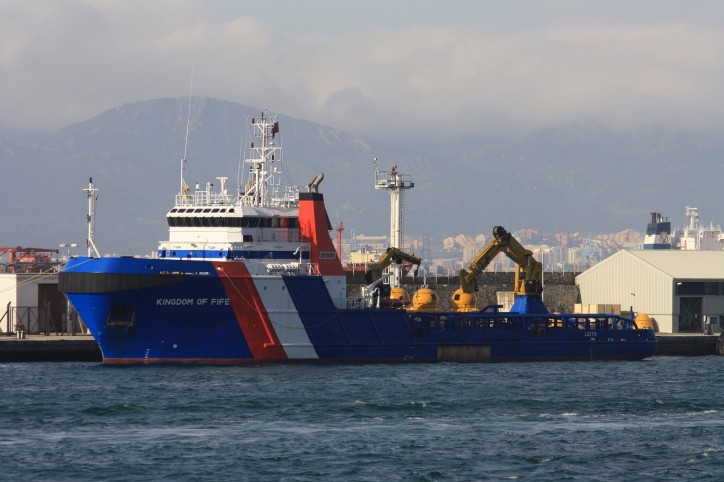 "Expectations are for the wind to moderate which gives us an opportunity to carry out the operation. We will begin work only when we are completely sure that it is safe to do so. We are going to monitor the whole process continuously," commented Hugh Shaw, the Secretary of State's Representative for Maritime Salvage & Intervention.
Officials detected a small oil leak coming from the ship's starboard after the grounding, which coastguard authorities described as "an egg cup in volume as it has created a light sheen of roughly 2m by 2m."
Contractors appointed a sorbent boom in order to capture any potential subsequent oil releases.
Lysblink Seaways managed to self-float from the Kilchoan foreshore just before 9 pm on Thursday February 19th.
On Sunday, February 22nd the ship was towed back out to the open waters in an attempt to stabilize her because due to increased wind factors the ship had begun dragging her anchor.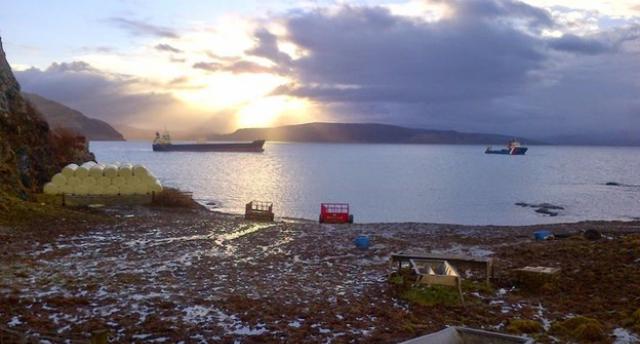 Image: MCA
Judging by a UK Coastguard report that was delivered on Sunday, the ship remains stable and anchored at about 1.5 miles east of Kilchoan in Mingary Bay with all 9 crew members on board.
The Temporary Exclusion Zone of 200 metres is still effective.