Five people were reported to be missing after the sinking of an Argentine fishing vessel early Wednesday south of Rio De La Plata, as stated by coast guard officials.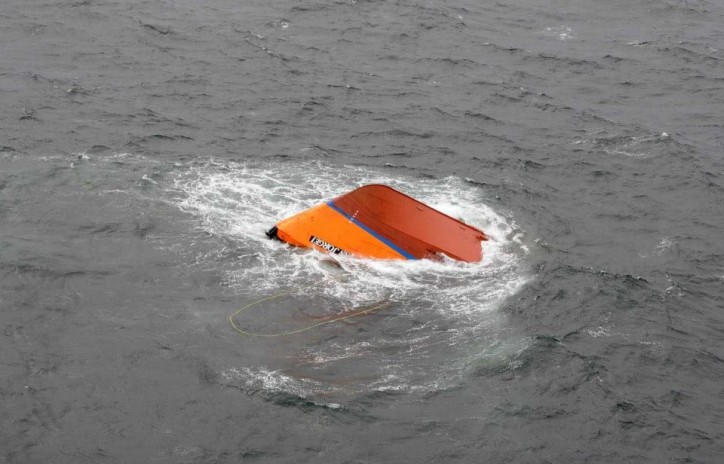 The bow of the San Jorge I, Photo: Prefecture.
Authorities have reported that three people were saved. After having spent nearly three hours on a life raft, the three survivors were rescued by another passing fishing boat.
The vessel went down at around dawn, in choppy waters near the town of Villa Gesell, a small but popular fishing and resort town.
Authorities commented that all of the 8-men crew, who are all Argentine citizens, were aboard the San Jorge I boat.
Coast guard officials have reported that the search for the other crew members is continuing.