The Federal Government's Southern Ocean patrol boat, Australian Defence Vessel (ADV) Ocean Shield, has come to dock in Hobart. That has been surrounded with pondering about the fact it may soon launch surveilling unauthorized fishers. ADV Ocean Shield is one of two ships that has served as a patrol ship in the Southern Ocean searching for illegal fishing vessels.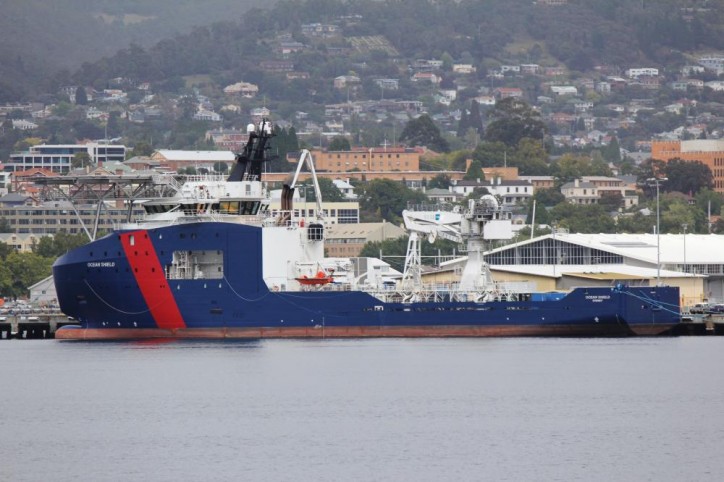 Image: Theo Van Loon
According to Tasmanian Greens senator Peter Whish-Wilson, his personal desire has been that the ship has arrived in Hobart to launch the patrolling operations. He hopes that the direction of the boat will be south for serving in the Southern Ocean. That has been the plan since a long time ago so now the patrolling will start at last.
New Zealand authorities and Sea Shepherd activists have criticized the Federal Government during the last weeks because it has failed to provide surveillance. For example chase boats have been fishing for Patagonian toothfish against the law. The senator has also criticized the Government's lateness in the provision of a couple of patrols that it promised before, operating with ADV Ocean Shield.
According to the senator, they have been anticipating the appearance of the boat all the summer as the Government made a commitment for two 40 day patrols in the Southern Ocean. The ACV Ocean Shield which is ice-rated and its price amounts to $150 million, has been constructed to serve a purpose-namely patrolling in surroundings like the Southern Ocean. The hope is that the boat will serve as promised in the Southern Ocean.
According to a representative of the Border Protection Minister Peter Dutton the Government is not allowed to make public the location of its activity or assets.