Colombian authorities have stated they have arrested the captain of the China-flagged ship Da Dan Xia, en route for Cuba. The detention has been for unauthorized transportation of weaponry and explosives.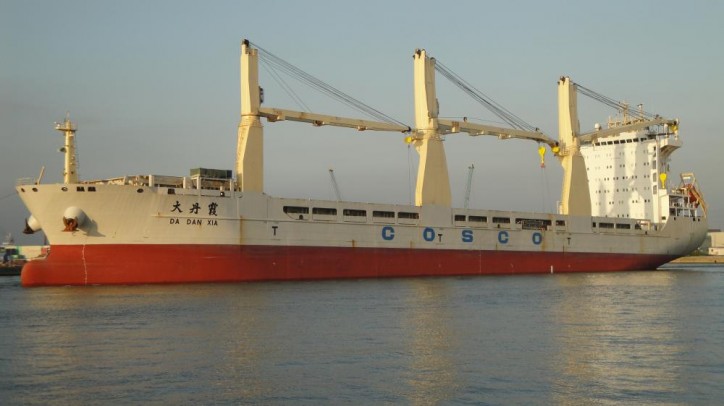 Image: Willy Trog
According to the office of the attorney general, the vessel has been prevented from travelling over the weekend and that has happened in the Caribbean port of Cartagena. Offical authorities have proclaimed that they have found the following on board of the vessel: 3,000 cannon shells, 100 tons of gunpowder and as much as three million detonators. This does not correspond with the statement in the ship's records that has declared the transportation of grain products.
According to Luiz Gonzalez, national director of the Colombian attorney general's office, the captain's official documents about the specified commodities on board of the vessel have been different with the real commodities found there. The Chinese captain, Wu Hong, will be accused of the crime of transporting weapons.
The vessel has been shut up and investigated for the duration of 48 hours. That has happened before the issuing of the captain's arrest order.