Fire burst out on the Ocean Queen ro-ro cargo vessel off Busan, South Korea. The vessel was headed to Vladivostok en route from Busan when fire erupted from the stern.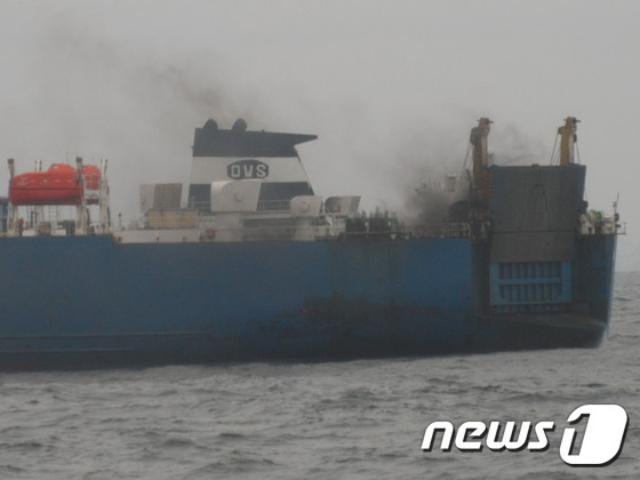 As reported by the master, the fire initially started in the cargo hold and required assistance. A Coast Guard vessel was appointed to the location of the accident and assisted the crew members in the extinguishing of the blaze. No reports regarding injuries or potential pollution have been released as of yet.
According to reports the vessel's cargo consisted most likely of vehicles which were either damaged or completely destroyed in the fire.