Port of Rotterdam activities last year led to interesting economical results - due to depreciation and higher interest charges the port's profit fell by 4.9%. However, the revenue the port gained last year rose with 3.1%, because of the increased economical activity.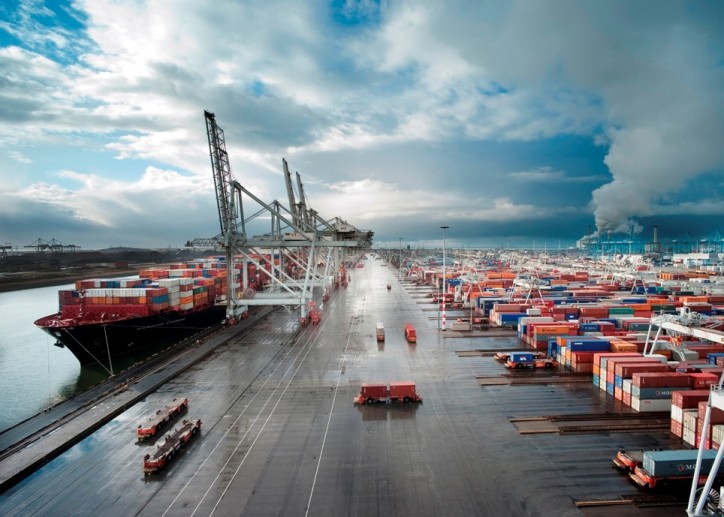 Image: Port of Rotterdam Authority/Freek van Arkel
This situation was explained by Financial director Paul Smits, who stated it was no surprise for the port's authorities. Investments done in the past years for the project Maasvlakte 2, increased the long-term debit of the port to 1.3 billion EURO, which logically led to dearer interest charges. The project also affected the depreciation which reached 7 million EURO. And all this happened in the time of world financial crisis when overall economical activities are low.
Nevertheless the port's authorities strictly followed a strategy to invest every profit in port's development. Despite the difficulties, impressive investments were made both in 2013 (€262.9 million) and 2014 (€189.4 million). With the completion of the Maasvlakte 2 project, the Rotterdam port's authorities look forward to extend the customer service offered and implement innovations.