U.S. Coast Guard (USCG) held in custody the container ship MOL Precision in Seattle, late last week. The reason was that port state control authorities found a number of important infringements on the Panamanian-flagged ship. Among the latter were: oil bilge line filtering apparatus with flaws, a lack of security training information, a lack of necessary ballast tank data provided to the National Ballast Information Clearinghouse (NBIC) before arriving at a U.S. port.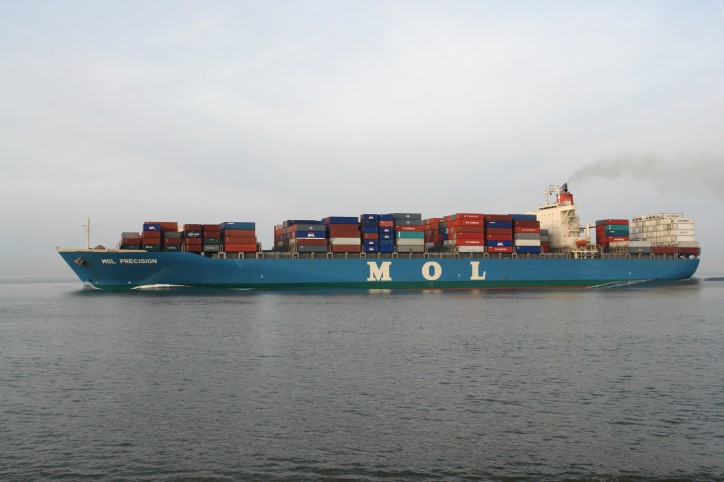 The maintenance of the oil bilge line filtering device was necessary in order for the ship not to release bilge oil in the water. Against the required standard however the device's alarm was not operating and the meter was operating only at intervals. Consequently, security drills' data was not possible to be supplied during a period of eight months in 2014. Neither was the necessary data for a ship provided with ballast water tanks and travelling to U.S. ports supplied to the NBIC. The NBIC's mission was to gather, examine and elaborate on ballast water management information and thus lessen the chance for attacks on exotic species.
According to Lt. James Tynan, chief of the Sector Puget Sound Port State Control Branch, the port authorities' program detained any foreign flagged ship that did not comply with the established international standards. Thus the state program assured the provision of sea life security and the prevention of harm to both local and global natural surroundings. The state control authorities were proceeding with the scrutiny of the MOL Precision and were cooperating with both the personnel and the Panamanian authorities to amend the flaws.
The MOL Precision was a container ship whose length was 962 foots. The personnel were performing freight operations in Seattle during the time of the investigation. The ship's last port of visit was Busan, South Korea.