A keel-laying ceremony was held Friday for a brand new tanker vessel at General Dynamics NASSCO.
Katherine Faulconer, San Diego's first lady, engraved her initials into a steel plate that is to be permanently attached to the vessel.
The eco-designed tanker ship is the first out of a total of five that are scheduled for local construction for American petroleum tankers.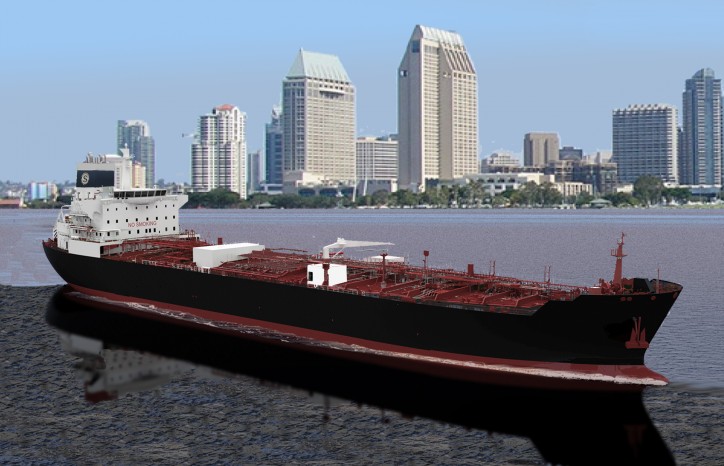 Image: NASSCO
Mayor Kevin Faulconer commented that the ship building industry is of great importance when it comes to the local economy.
"One of the leading forces behind our economy is our ship building industry. It offers a vast majority of good quality, high paying jobs to San Diegans and it is something I am very, very proud of. I believe that it is my duty as mayor and I plan to continue working very hard to achieve further growth regarding the operations here," he commented.
General Dynamics NASSCO provides jobs for roughly 3,800 San Diegans.