The final report that was issued in Japan by the Committee on Large Container Ship Safety (CLCSS) has concluded that the break up of the containership MOL Comfort that occurred back in June of 2013 was a result of the sea loads exceeding the hull girder ultimate strength during the time of accident.
The International Association of Classification Societies (IACS) has come out and commented that it will diligently study and thoroughly examine the report along with its accompanying recommendations and will make the results of its examination available to the public.
IACS has noted that at the beginning of last year it formed an expert group regarding structural safety of containerships that conducted a post MOL Comfort review, which took into account several previous casualties. The result from this work manifested in the development of two new IACS Unified Requirements (URs).
- UR S11A which is a longitudinal strength standard regarding containerships.
- URS 34 deals with the functional requirements related to direct analysis by Finite Element Method of containerships, which includes a set of loading conditions.
IACS has commented that this current ongoing work had already acknowledged the recommendations that were made by the CLCSS of Japan.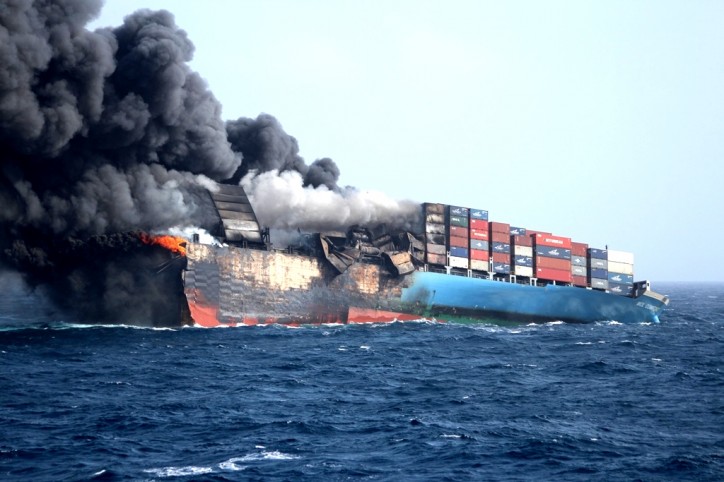 IACS has further added that the two new Unified Requirements do acknowledge the effect caused by lateral loads on bi‐axial buckling of stiffened panels (a phenomenon that precedes the loss of ultimate strength) and whipping on vertical bending strength.
When regarding a third recommendation made in the CLCSS report (technical background representation), IACS comments that the rules established by the various classification societies already take into account a ship's strength under specified operating and environmental conditions that correspond to its entire life.
UR S11A and URS 34 are to be completed in the following months.
IACS has commented that:
"in order to clear up all matters we must point out and make it understood that IACS Unified Requirements are the minimum common technical requirements that are to be addopted into each individual member's rules. URs are not designed with the purpose of addressing all strength aspects of the hull structures.That was and still remains the function as well as responsibility of each and every class society."