General Dynamics Corp has changed the delivery schedule for the first two, out of a three, warships order and they will be delivered an year later than initially planned.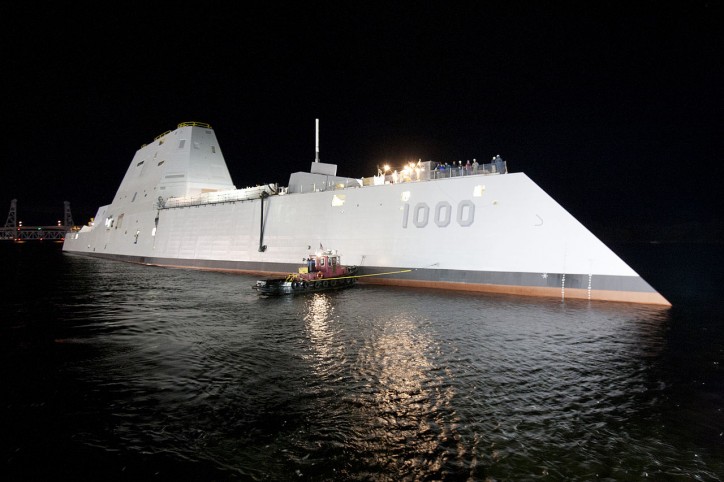 USS Zumwalt floated out. Photo: Wikipedia/ U.S. Navy
The information was primarily reported by Bloomberg last Monday and then officially confirmed by the U.S. Navy spokeswoman Commander Thurraya Kent. She brought clarity to the situation, as she explained the delivery was postponed due to challenges with the integration and testing of a new technology used. The first two vessels are ready at about 94 percent, but will be delivered in November 2016.
The delivery day for the third warship remains unchanged - December 2018. In September 2018 the first two ships are expected to be ready to combat.
Commander Kent also commented on the concerns by anonymity signals that the baseline for the $22 billion DDG 1000 ship program must be reviewed due to the rescheduled delivery dates. She made it clear that the Navy officials work closely with the General Dynamics to keep within the minimum the cost increase, which is a consequence to the delayed delivery.
Currently the two Zumwalt-class destroyers remain in the General Dynamics' shipyard in Bath, Maine.