Tong Yang Hai has been reported sinking and CSE Clipper Express ran aground in the Sea of Japan in the early hours of today.
The Cambodia-flagged cargo vessel Tong Yang Hai sent out a distress call, reporting water ingress along with developing list, roughly 280 km northwest off Japan's Ishikawa Prefecture, in the Sea of Japan, as reported by local media.
The 5,000-DWT ship was transporting a cargo of coal from the Russian port of Nahodka en route to Pohang, South Korea.
The Japan Coast Guard alerted all passing vessels of the accident, and appointed a helicopter along with patrol boats to the location of the accident in order to rescue the sinking ship's crew which consisted of eight Chinese and six Vietnamese seafarers. All of the crew members have been successfully evacuated.
The appointed teams had to carry out the rescue operation in rough waters and harsh weather conditions which included snowfall and strong gusts of winds. It was reported that as of the moment the vessel is without power and adrift, listing at about 10 degrees.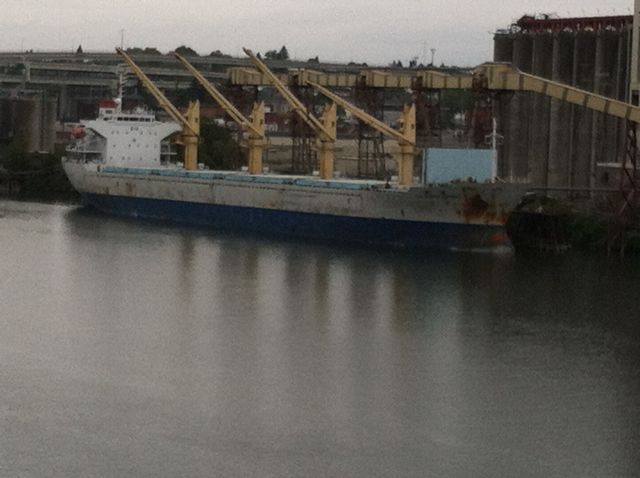 The 28,423-DWT CSE Clipper Express ran aground at about 400 meters off the Japanese coast of Honshu Island, after it had been caught up in a severe snowstorm and having to endure winds that reached up to 25 m/sec.
Twenty crew members in total were aboard the Panama-flagged bulk carrier at the time of the accident with eleven of them being Taiwanese and nine Chinese nationals. All of them are still reportedly onboard the ship, as the conditions were deemed unsafe by the authorities for the carrying out of a rescue operation. All of the crew remain unharmed as reported.