According to an announcement by the Department of Justice, a person working for the Japan-headquartered Nippon Yusen Kabushiki Kaisha (NYK) alleged himself guilty on March 10th. He was consigned to a sentence of 15 months US imprisonment for taking part in a plot about assigning prices, determining clients and manipulating offers of world ocean shipping services for both roll-on and roll-off cargo, such as trucks and cars. The services took place to and from the United States and elsewhere.
According to the one-count felony charge deposited in U.S. District Court on behalf of the District of Maryland in Baltimore on Jan. 16, 2015, Susumu Tanaka, who was a head, substitute head manager and general manager in NYK's car carrier department, made a plot to apportion clients and destinations, manipulate offers and allocate prices for the world ocean shipments roll-on and roll-off freight sales happening to and from the United States and elsewhere, the Port of Baltimore included. Tanaka took part in the plot starting from as early as April 2004 until September 2012.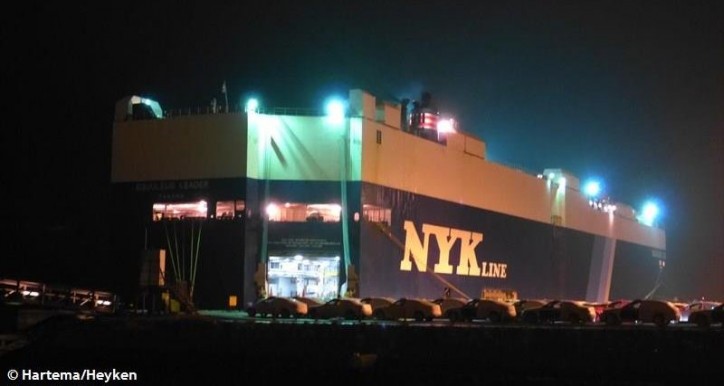 Roll-on, roll-off freight represented freight that was not placed in a container and that could be both rolled onto and off a vessel sailing towards the ocean. This type of freight had the following examples: cars-both new and used, trucks, agricultural and construction apparatus.
According to Bill Baer, Assistant Attorney General for the Antitrust Division, the March 10th court judgement was a further movement towards applying the justice to the executors of the established cartel and settling back the normal competition in the shipping industry in the ocean. However the examination of the facts had not finished. The Antitrust Division thus proceeded with exerting efforts to make the companies and their directors responsible. The latter had tried to produce maximum gains through unauthorized, anticompetitive means.
After the appeal agreement, entered into court on March 10th, Tanaka was imprisoned to a 15-month period and a charge of $20,000 criminal penalty for taking part in the plot. Furthermore, Tanaka accepted to help the departmental current examination into the ocean shipping industry. Tanaka was accused of breaking the Sherman Act, which meant he would receive a maximum 10 year imprisonment and a $1 million criminal individual penalty. The maximum penalty had a chance to grow to twice the sum obtained from the crime or twice the damage witnessed by the crime victims. This could happen in case either of those sums was bigger than the established maximum penalty.
The accusation of March 10th was the third directed towards an individual in departmental ocean shipping examination and at the same time the first directed towards a NYK individual. Three companies had promised to declare themselves guilty and pay penalty amounting to more than $136 million. Among them was NYK, which promised to pay a penalty of $59.4 million, depending on the court decision.
This appeal agreement was made possible because of proceeding federal antitrust examination into the settlement of prices, manipulation of offers and other behavior not complying with competition rules in the world roll-on, roll-off ocean shipping industry. The examination was performed by the Antitrust Division's Washington Criminal I Section and the FBI's Baltimore Field Office, helped by the U.S. Customs and Border Protection Office of Internal Affairs, Washington Field