SeaRiver Maritime, Inc. (SeaRiver), which is part of Exxon Mobil Corporation's U.S. marine affiliate, has taken a delivery of a second Aframax tanker.
The vessel Eagle Bay has been constructed in Aker Philadelphia Shipyard, Inc - it is a 250 meters long, 115,000-DWT tanker, which will be capable to carry onboard up to 800,000 barrels. It is scheduled to operate between Prince William Sound, Alaska and the U.S. West Coast carrying Alaskan North Slope crude oil.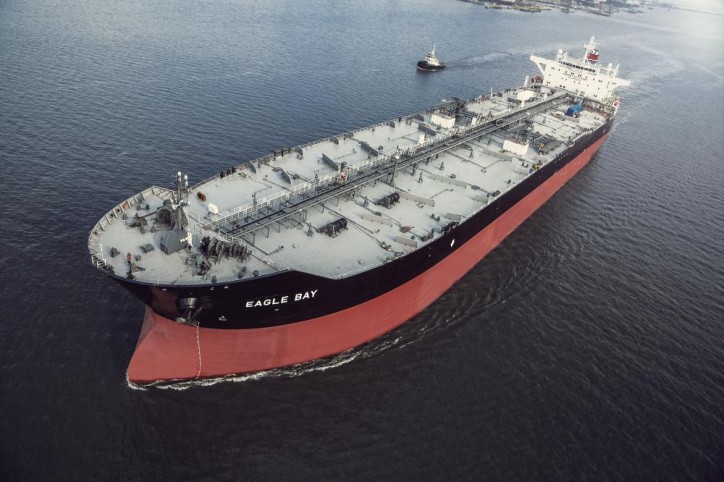 Photo: Charles Cherrone
Steinar Nerbovik, APSI's President and CEO stated his gratitude to the producers of the vessel on behalf of each employee he represents. The first tanker of this kind which company operates since 2014 has influenced company's efficiency and there is no doubt that the new addition to SeaRiver's fleet will cause the same synergy.
The facts behind the words show the high expectation are due to the special technology, used in the aerospace industry and the U.S. Department of Defense, implemented into the vessels construction.
The ship's engine is complying with regulatory standards for generating even lower air emissions, than permitted. There are aslo double hulls for all cargo and fuel tanks. All systems implemented onboard are energy-saving, which as a consequence is cost-effective.