An advanced hospital vessel that is currently in its construction phase for the Mercy Ships charity is going to be equipped with a complete electrical power and propulsion systems provided from ABB.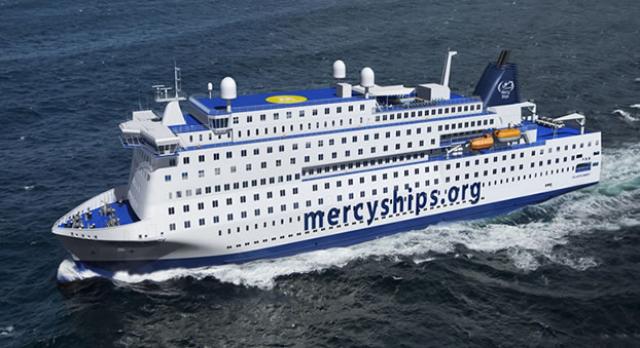 ABB, a global leader in the field of power and automation technology, is going to deliver the electrical propulsion and power systems for a new flagship hospital vessel for the Mercy Ships charity organization. The ship in question, Atlantic Mercy (working title) is going to be constructed by China Shipbuilding Industry Corporation (CSIC) at the Tianjin Xingang Shipyard and if everything goes as initially planned it is to be delivered in 2017. The Atlantic Mercy project is going to be carried out under the management of Stena RoRo.
In order to be certified as being a proper passenger ship, the Atlantic Mercy is going to be equipped with a couple of ABB's Azipod® C propulsion units, which happen to be the up-most advanced propulsion system in modern passenger vessel. She will also include an energy saving Azipod C electrical propulsion system, which will provide it with a high level of maneuverability, reliability as well as passenger comfort due to the minimal vibration, and the main electrical power plant.
Once finished, the Atlantic Mercy is going to hold the title of being the largest civilian hospital vessel in the world. The 37,000 GT ship is going to feature full hospital, accommodation as well as training facilities and once she goes into service, she will be expanding a great deal of the Mercy Ship organization's activity regarding the African continent. The ship is set to feature two hospital decks along with six surgery rooms that can be used for medical care as well as for the purposes of carrying out educational training courses. The vessel is going to be able to provide beds for 109 acute-care patients, 45 self-care patients, and for more than 487 crew members along with medical staff in 277 cabins. While in port, the capacity of the vessel increases to 950 people in total.