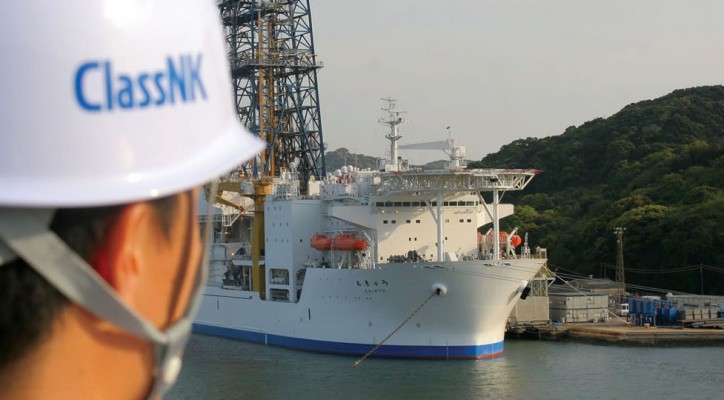 ClassNK just came out with its official registration figures along with Clarkson's data which reveal that it has once again managed to be the largest classification society in the world. The Society announced the official data at its annual Japanese press conference that was held in Tokyo on the 17th of March.
The latest figures display that more than 366 million deadweight tons are now registered within the leading classification society, which make up for about 21% of the entire classed fleet in the world, a number that overwhelms every other classification society in the world as seen my Clarkson's estimates. Seemingly neglecting the global decline regarding new orders, the number of newbuildings that are joining the ClassNK continues to rise, with the Society accounting for newbuildings of over 16 million gross tons in total in 2014, which is over 25% of all the newly built tonnage that was accounted for last year.
During the press conference Mr. Noboru Ueda, ClassNK Chairman and President, commented:
"At ClassNK, we strongly believe that nationality is an irrelevant factor to our clients. Shipowners and operators all over the world select their classification society judging by the services that particular society manages to deliver. This data does not only represent our organization's growth, but it also serves as an example of the trust we have been able to gain from the maritime industry by being consisted in our efforts of providing quality services."
As ClassNK's register continues to grow on an international level, so does the society's R&D activities. Having made important contributions towards maritime R&D, ClassNK is currently working closely with industry partners throughout Asia, Europe, and the Americas in regard to a vast number of co-op R&D projects that focus on the safety aspects of vessels at sea, as well as protecting the marine environment, and developing proper technologies that would enhance efficiency for the greater good of the whole maritime community.
"By being an independent, non-profit organization we can manage investing the entire amount of our profits back into improving the services we offer and provide the maritime industry with complete and innovative solutions. We strive towards responding to our customers' needs and when those particular needs begin changing, our strategy begins adapting to the said changes and so we invest in order to complete the process. We are always on the lookout for means of addressing new challenges, as well as enhancing and expanding our current range of services and the maritime community has demonstrated its approval by continuing to choose ClassNK."