Along the events that are set to commemorate one century since World War I ended, Liverpool, U.K., Cammell Laird shipyard and marine engineering services company has finished painting the Mersey ferry Snowdrop in a dazzle design that is the product of British pop artist Sir Peter Blake, who is mostly known for being the designer of the Beatles' album Sgt. Pepper's Lonely Hearts Club Band's cover.
Dazzle was a type of ship camouflage that was adapted by the British Admiralty and U.S. Navy alike and heavily used in World War I and to a bit of a lesser extent during the course of World War II. It consisted of complex patterns of geometric shapes that were in contrasting colors, interrupting and intersecting one another.
The dazzle was meant not to conceal but to rather baffle the eye, thus making it rather difficult for one to properly estimate the range, speed and direction of his target. The dazzle pattern of each ship was made unique to make classes of vessels instantly recognizable to both enemy U- boats and aircraft.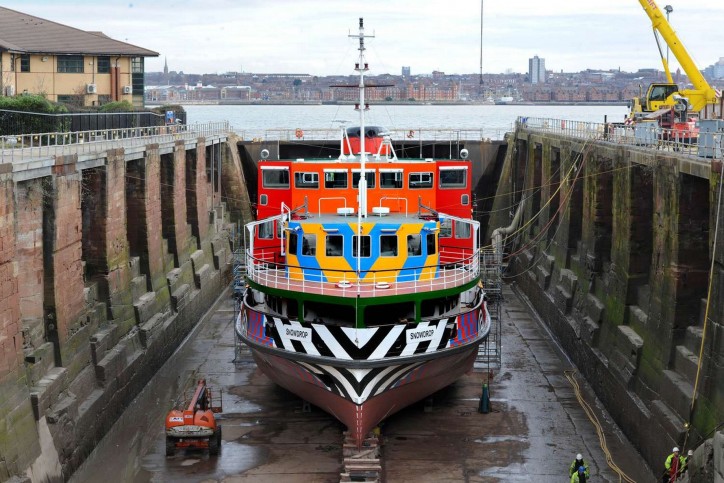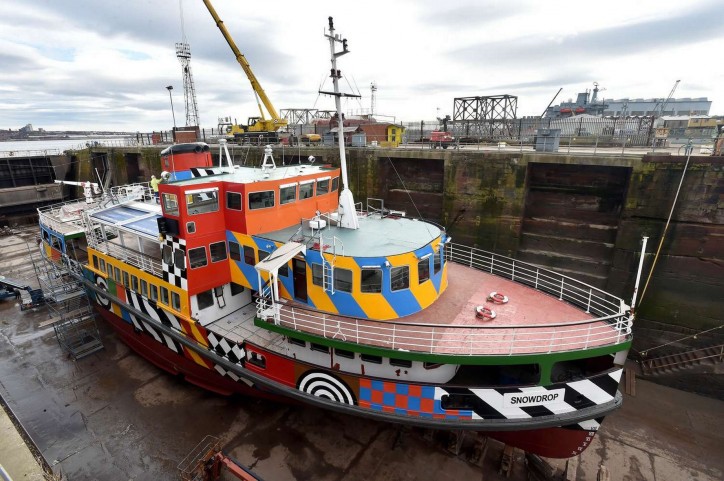 Photos: Cammell Laird