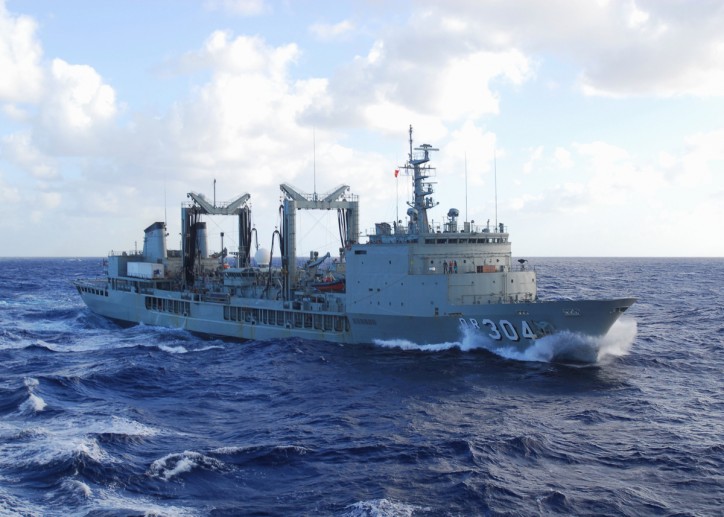 The Royal Australian Navy Oiler HMAS Success (OR 304) has joined the counter-piracy, Operation Ocean Shield, being carried out by NATO, thus joining New Zealand and Ukraine as partner contributors regarding the operation in the Gulf of Aden and Indian Ocean.
HMAS Success, which is under the command of Captain Justin Jones, RAN, departed from Sydney on the 23rd of November and was deployed to the Middle East region for a duration of six months in order to provide necessary logistic support for coalition forces in correlation with the Australian Defence Force contribution regarding maritime security measures in the region.
Whilst providing support to Operation Ocean Shield, Success, along with its crew consisting of a total of 235 seamen, is going to contribute a great deal by partnering up with counter-piracy forces in the region via replenishment at sea (RAS) along with combined training exercises, while also conducting regular patrols in the area of operations.
Additionally to its RAS capabilities, the vessel also comes along with an embarked helicopter as well as a boarding team that is going to contribute to counter piracy deterrence.
"We are nothing but delighted to be able to partner up with our Royal Australian Navy colleagues in thus current NATO counter-piracy mission," commented Vice Admiral Peter Hudson CB CBE, Commander of NATO Allied Maritime Command and Operation Ocean Shield. "Australia has demonstrated over the years that it is always willing to lend its support for NATO's operations, and we completely embrace this opportunity to strengthen the ties between our maritime forces."
Source & Photo: MARCOM Public Affairs Office