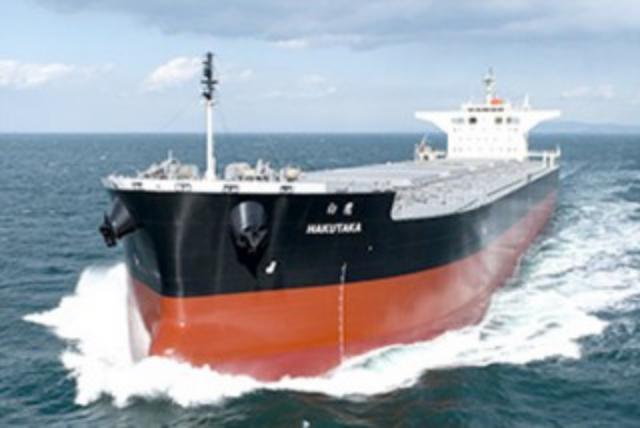 Mitsui O.S.K. Lines, Ltd. (MOL) made an announcement regarding the Hakutaka coal carrier, which is set to serve Tokyo Electric Power Company, Inc. (TEPCO). The announcement reported the vessel's successful delivery at the Sanoyas Shipbuilding Corporation's Mizushima Shipyard on March 26th 2015.
The ship has a wide-beam/shallow-draft shape and boasts a large number of safety- and energy-saving-related specifications. She is the direct product of a co-op effort by MOL and the Sanoyas Shipyard. The 104,819 DWT Hakutaka has a length of 235 meters, a 43-meter breadth and a depth of 20 meters.
TEPCO plans on employing the vessel for the purposes of coal transportation for its thermal power plants. The carrier will serve the company under a new long-term consecutive voyage service contract. She comes as the 3rd ship, following the delivery of the Akatsuki and the Soma Maru respectively in February and July of 2014.
MOL has demonstrated a persistent effort towards being the world's leader in all aspects related to the safe and reliable transportation process of natural resources and energy.
Source & Image: MOL