The first seismic-survey ship produced in Turkey was launched in Istanbul last week.
The ceremony was held on March 26 and marked an important milestone in the Turkish shipbuilding history.
"Turkey now can easily produce by its own vessels like this, all projects supported by the defense industry can be realized in Turkey," said the Turkish Deputy Prime Minister Bülent Arınç.
According to the Energy Minister Taner Yildiz, this new ship is of great importance for the economic and political interests in Turkey as it will increase the gas and oil search potential in the region.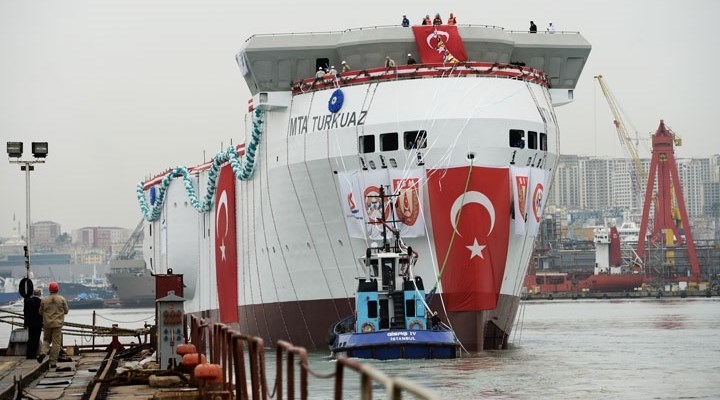 The construction of the vessel, named Turkuaz, started in 2011. The cost of the vessel was estimated to 300 m Turkish Liras, $115 m. Its length is 86 meters. The Turkuaz is expected to serve at least 30 years. It will accommodate a crew of 50. The vessel will be able to operate without interruption for 35 days at sea.
Its duties will include oil and gas search activities as well as climate change and ecological research for General Directorate of Mineral Research and Exploration. Furthermore, Turkuaz will be assigned with comprehensive underwater search activities with a system manged remotely.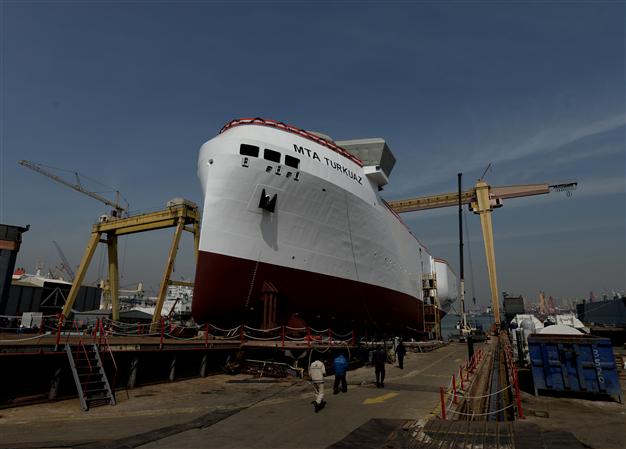 Image: AA