A Turkish-owned general cargo vessel has been arrested by Ukrainian authorities and the vessel's respective captain has been detained in regard to the ship visiting a port in Crimea following the Russian annexation of the peninsula from Ukraine in 2014.
The 5,095 DWT Kanton was detained in the port of Kherson, Ukraine. According to reports the vessel's crew members may potentially be sentenced to prison for a maximum of three years and the ship itself may end up seized.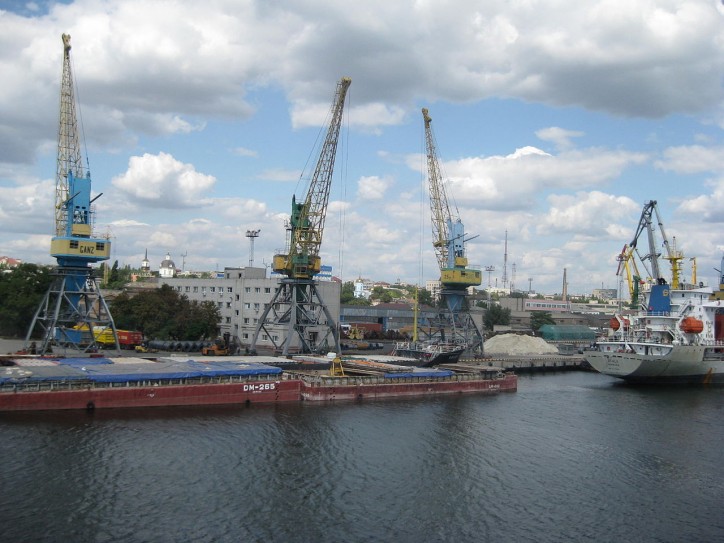 Photo: by Marion Golsteijn/ Wikimedia Commons
Master Shipping Ltd, the Tuvalu-registered vessel's Istanbul-based owner, has come out and commented the detention as being illegal.
Ukrainian protesters managed to topple a pro-Moscow orientated president back in February of 2014, which was followed by Russia seizing Crimea. Ukraine has stated on its behalf that any visits to ports located in the vicinity of the peninsula would be treated as illegal doings, and imposed a ban that came into effect in July, 2014.
On Friday, Master Shipping commented that the Kanton vessel called at the Sevastopol port in Crimea on July 24th in order to pick up a cargo consisting of feed barley.
The company further said that the visit in question occurred before international shipping companies and insurers had been notified by the Ukraine of the ban, and that the appointed Ukraine authorities had later acknowledged the fact and had cleared the ship to enter other ports.
"Despite their written permission, Ukraine authorities have forcefully seized our papers and have chosen to go with their initial decision of detaining the ship after having held it for a duration of 17 days," a Master Shipping spokesperson added.
As to the 12-man crew aboard the vessel, consisting of mostly Turkish nationals, the company has said that none of them had taken part in the Crimean visit that is causing the current dispute.