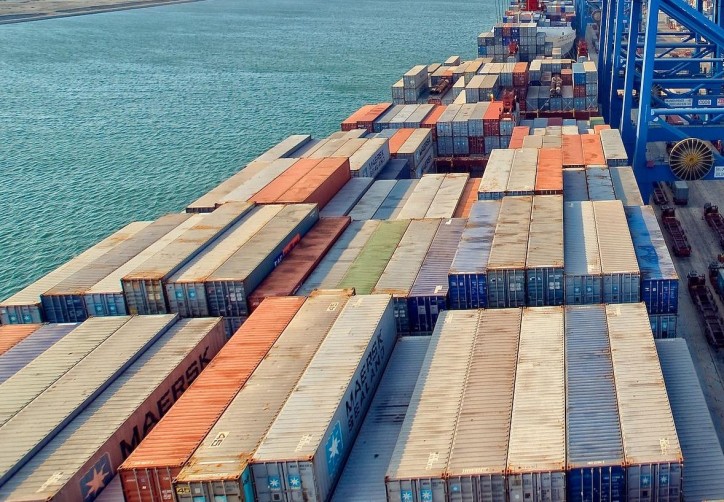 Muscat Container Terminal happens to be the first Sultanate land port to receive approval. It was officially opened at the Wilayat of Barka, under the patronage of HE Said Bin Hamdoon Al Harthy, who is the Undersecretary of the Ministry of Transport and Communications for Ports and Maritime Affairs.
South Al Batinah's Governor, HE Sheikh Hilal Bin Said Al Hajri, attended the ceremony alongside Jamal Bin Said Al Ojaili, Muscat Terminal Company Chairman, and other various members of the company's board of directors.
Al Harthy, commented that the Muscat Container Terminal is one of the Sultanate's most important logistic services terminals.
He further added that the nation has great interest regarding the development of the logistic strategy along with the logistic services in general as it contributes greatly to the country's economy.
Al Harthy along with the people that attended the ceremony was taken on a tour around the different departments and was given the opportunity to review the receiving and handling procedures of containers. He also managed to review the Public Administration for Customs' services in regard to inspection procedures for retail goods.
The Ministry of Agriculture and Fisheries is responsible for providing the agricultural and veterinary quarantine services, the Ministry of Health is tasked with the provision of healthy quarantine services and the Muscat Container Terminal itself is set to provide container handling services regarding retail goods as well as transportation services concerning goods and power for the purposes of chilled containers.
The terminal will focus to increase business development, along with the inflow of goods and boost up logistic service efficiency in order to contribute to the national logistic services strategy 2040.