Local media in China reports that three new nuclear-powered attack submarines are waiting to be commissioned to serve for China`s military defense forces.
The Type-093G attack submarines are technology advanced submersible warships built by a local shipyard.
This type of submarine construction helps for the reduction of the noise, the heightening of the vessel speed and the better ability of being maneuverable.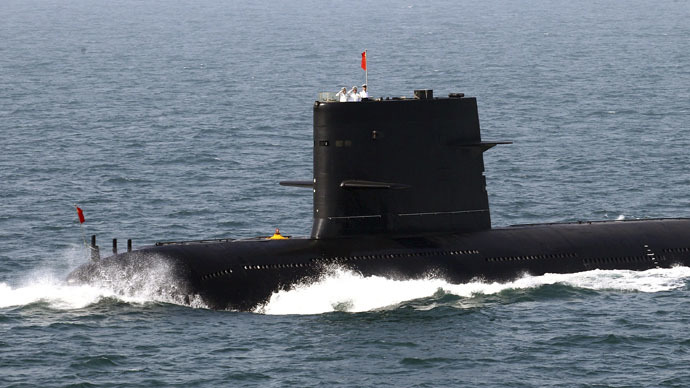 Photo: Reuters/China Daily
In compare with the earlier model, Type-093, the present one has a teardrop hull and an increased length. The warship is equipped with YJ-18 supersonic anti-ship missiles, which can be fired by a vertical launching system.
Some satellite images aired by China Central Television show the three submarines anchored at an unknown port.
Yin Zhuo, a senior navy official stated for China Daily:
"Judging from the vessel's design, the Type-093G should have strong anti-ship and counter-submarine capabilities . It is also likely to be upgraded with the ability of striking land targets with cruise missiles in the near future."
According to information received by foreign media and quoted by CCTV, three old Type-091 nuclear-power attack submarines, six Type-093 and four Type-094 submersible ships will be in military service in the defense of China.