On April 5th, the Chinese Maritime Safety Administration was notified that two bulk carrier vessels had collided off the eastern Shandong Province, in close proximity to Weihai city.
Shandong Province's maritime rescue center managed to organize a search and rescue operation for the two ships. The appointed teams found the 97-meter long Yang En 1, which was abandoned by all 14 of its crewmembers, who had gotten onboard of liferafts and were later on picked up by some passing vessels. It was determined that the Chinese-flagged carrier had been damaged and was suffering water ingress.
The 229-meter Maria G.O. vessel, sailing under the Marshall Islands flag, on the other hand, had sustained just some minor damages. When the search and rescue teams arrived at the ship's location they found all of its crew still onboard.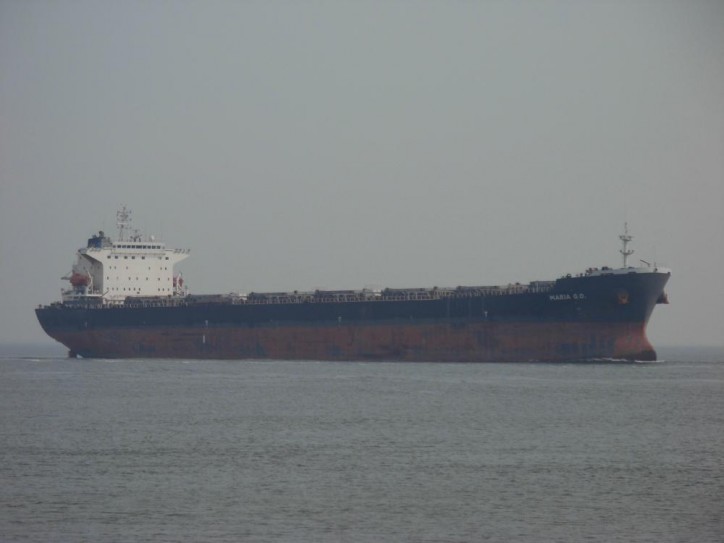 Photo: Dennis Adriaanse
After conducting additional thorough inspection procedures, it was determined that the collision of the two bulk carriers did not cause any oil spillages. Both vessels' crew members are safe, with no reports of any injuries.
When the accident occurred, the Yang En 1 was not carrying any cargo and was en route from Ningbo Yantai, while the Maria G.O. had been previously loaded with roughly 10,000 tones of manganese ore and was coming from Tianjin, Lianyungang.
Yang En 1 has been berthed at the Rongcheng Yuantog Shipyard, which is located in Shidao, in order to receive a proper check-up and to assess all sustained damages, as reported by several media sources.