GB Group has appointed SSA Marine, the world's largest independent, privately-held marine terminal operator, to run its Port Lafito in Haiti.
GB Group is a leading, diversified group of industrial and trading companies in the Caribbean, with operations concentrated in Haiti, Dominican Republic, Jamaica and St. Maarten and offices in the United States. Together with its operating companies, they have strategic alliances and partnerships with some the world's top business organizations.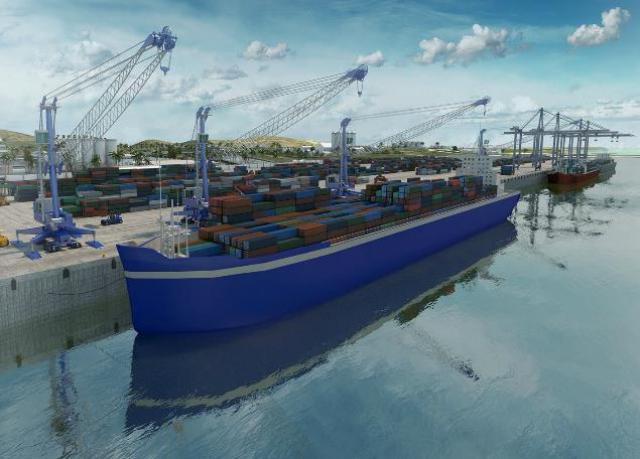 Haiti's first Panamax port will be Port Lafito, a world class modern container port and a centerpiece of the Lafito global economic zone.
The senior vice president with SSA Marine, Carlos Urriola, commented:
"Port Lafito marks our first operation in Haiti, opening our business to a whole new market and maintaining our success of operating cargo terminals in different parts of the world."

"We are eager to not only grow our company's reach, but also to bring economic expansion to Haiti by attracting more business imports."
Haiti is strategically located to serve international companies looking to supply the U.S. markets by taking advantage of the commercial and fiscal benefits that the bilateral agreement between the U.S. and Haiti (Hope/Help Act) provides.
The $80 million port project, started in 2010, is a private, public and international business partnership between Haitian and foreign private sectors. The International Finance Corporation, FMO- the Dutch Development Bank and the Haitian State bank are the main investors in the project.
Operations at the port are scheduled to begin this month. They will be providing modern and efficient logistics and manufacturing space with residential and leisure areas to solve the needs of both the local and international investors.