Detyens Shipyards, Inc. has managed to successfully receive a firm-fixed-price contract with a total worth of $15,812,647 in regard to a 75-calendary shipyard day availability concerning drydocking and regular overhaul procedures of USNS Lewis and Clark (T-AKE 1).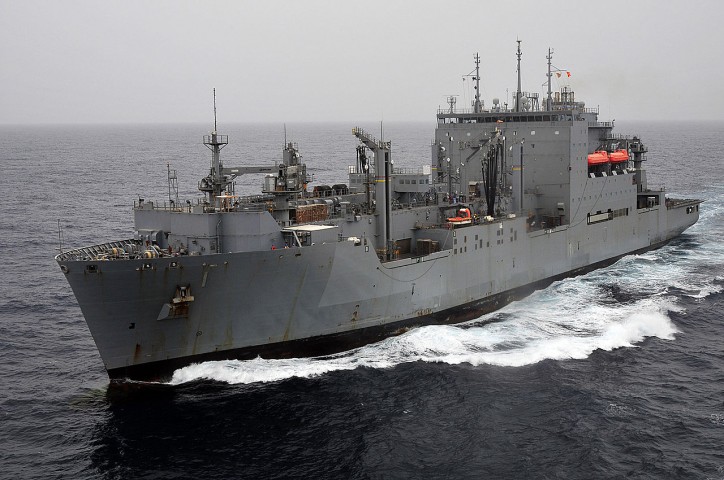 Photo: Wikipedia/ U.S. Navy, Mass Communication Specialist 2nd Class Edwardo Proano
The negotiated work is to feature main diesel generator overhaul, bridge equipment annual service, life raft annual certification, conducting propeller shaft inspections, drydocking, underwater cleaning and painting of the vessel hull, overhaul coat and blast tanks, sea valves, renew flight deck non-skid, and perform various freeboard cleaning and painting procedures.
There are certain options stipulated by the contract, which, if put to power, are to bring the contract's total value up to $16,157,314. All of the above-mentioned procedures and operations are to be carried out in North Charleston with expectations being for the contract to be carried out by the 3rd of July, 2015.
Operations and maintenance (Navy) contract-related funds for the fiscal year of 2015, amounting to $15,812,647, are being obligated at award's time of receival. The contract funds' expiration date is not going to coincide with the ending of the current fiscal year. The contract at hand was established on the grounds of all required competitive aspects, with the Federal Business Opportunities website being used in order to solicitude proposals, and with two different offers being received.
The contracting activity (N32205-15-C-3012) is the United States Navy's Military Sealift Command, Washington DC.