Marine industry leader in the field of leading solutions and providing services, Wärtsilä, and Golar Management Oslo have signed a 5-year Technical Management Agreement according to which the former is to deliver services to the latter.
Golar LNG is among the world's biggest independent owners as well as operators of liquefied gas (LNG) carriers. The above-mentioned agreement stipulates for Wärtsilä to perform the following: remote monitoring of engines, providing advisory services, guaranteeing availability of personnel and spare parts, along with maintenance planning.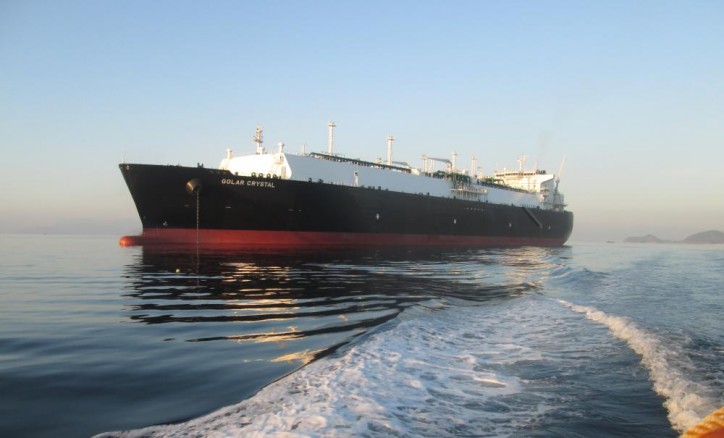 Photo of Golar Crystal: Dragan Cupac
Golar LNG currently has a fleet consisting of a total of 13 ships, which are employed for LNG transportation purposes as well as midstream floating solutions. The first Floating Storage and Regasification Units (FSRU's) in the world were developed by the company, by using the conversion of existing LNG carrier vessels as basis. The company's FSRU's and LNG carriers are all using Wärtsilä-produced engines, with the total engine number being 52 as of the moment. This co-op effort was the factor that drove Golar LNG towards its decision of again choosing Wärtsilä for its Asset Performance Optimization concepts and solutions.
The Technical Management Agreement does not only include consultation and planning services, it also features a condition-based maintenance (CBM) system that provides valuable support towards the optimization process of the installed equipment's performance. The system in question enables Wärtsilä's specialists to overview and thoroughly analyze various parameters, thus making it possible for Wärtsilä to schedule and conduct all maintenance procedures required to maintain the engines' condition and prolong their respective lifecycle. This contributes a great deal to being able to carry out predictive maintenance operations while at the same time maximize uptime and reduce operating-related expenses.
Source: Wärtsilä