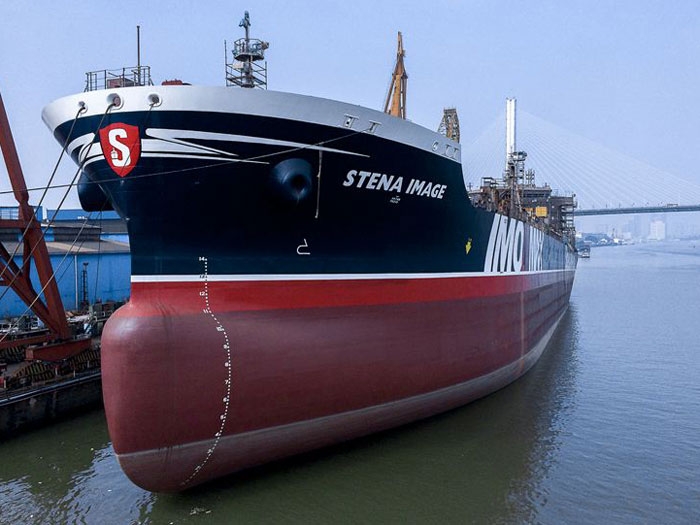 Concordia Maritime (based in Gothenburg, Sweden) has reported to have taken delivery of the first chemical and product tanker, Stena Imagine, which is based on the IMOIIMAX concept. Due to its revolutionary technical design it is able to lower its fuel consumption level by a steady 10-20% when sailing at service speed.
The 50,000-DWT vessel was delivered yesterday from the China-based GSI shipyard (Guangzhou Shipbuilding International) in Guangzhou. The MR Tanker has 18 tanks in its possession, each being the same size as the others and having a capacity of 3,000 cu.m., available for loading chemicals and vegetable oils as well as various petroleum products.
The Stena Image vessel, which is to be officially named today, comes along the lines of a series of ten tankers, out of which two are to be property of Concordia Maritime.
The IMOIIMAX concept is the product of Stena Teknik's development team combined with the effort of GSI shipyard. Back in 2012 Stena Bulk ordered ten IMOIIMAX tankers from GSI.
The first tanker to come out of the series was the Stena Impression. It was officially named this year in early February in Singapore. The last vessel of the eight that remain has been appointed for delivery for the year 2017.
All of the ten IMOIIMAX tankers are going to operate in the global logistics systems of Stena Weco. The company currently has a fleet consisting of about 50 vessels.