SINOPACIFIC Zhejiang Shipyard announced that it has officially initiated building of the world's first E169 rock installation vessel. The innovative ship is being constructed to serve the purposes of Netherlands-based Van Oord.
The E169 Rock Installation Vessel is equipped with a 3-level Dynamic Positioning System (DP3), which is defined by IMO (International Maritime Organization) as being the highest level of dynamic positioning systems available.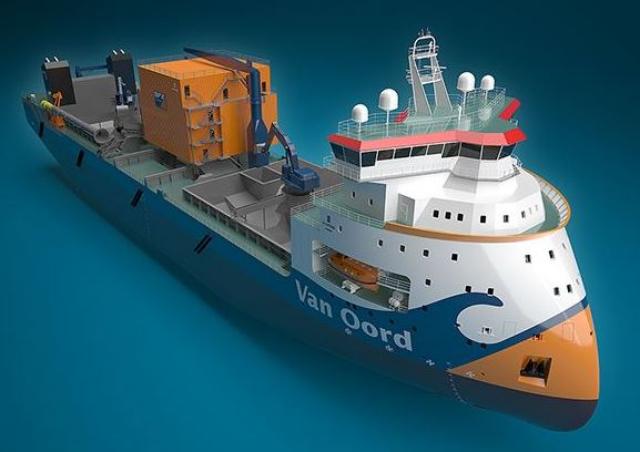 This current ship will not only set high-class standards when regarding personnel safety and protection of the environment while conducting various marine operations, but it will also not require from the crew to manually operate all of the equipment due to its highly mechanized configuration. The vessel is compliant with the predefined COMF VIB1 and COMF NOISE 1 classifications.
In order for SINOPACIFIC Zhejiang Shipyard to construct the world's first such vessel, the company has had to establish an efficient communication process with several of the market's leading suppliers, such as Schottel (main propulsion thruster), Bakker Sliedrecht, (manufacturers of power system), MAK (main engines) and Bunvoll (tunnel thruster).
The vessel has been scheduled for delivery for the next year.