The 244-passenger luxury cruise vessel Le Lyrial, the latest addition to the Ponant fleet, was delivered at Fincantieri's shipyard on April 11th, 2015 in Ancona, Italy.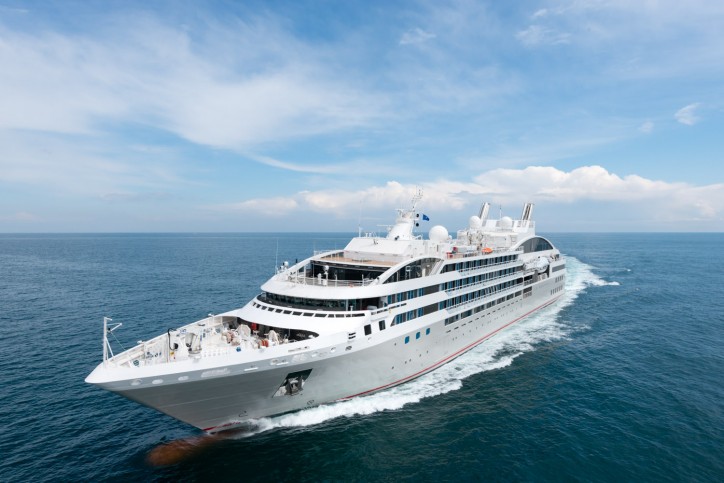 Photo: Kahraman Husein Bali
Le Lyrial is the forth sister ship to L'Austral, Le Boreal and Le Soleal. The other three cruise ships joined the cruise company in 2010, 2011 and 2013.
The French-flagged mega yacht Le Lyrial has 122 cabins and suites in total. The cabins in the lowest Superrior Stateroom are 226 square feet each and most of them with ocean-view. The suites are 200 square feet with 43-square-foot private balcony.
Le Lyrial, like the other 11,000 ton size sister yachts, is able to visit ports inaccessible to larger ships because of their tonnage.
With an entire deck of suites, in compare with the other ships in the Ponant fleet, the mega-yacht offers an intimate atmosphere. Awarded by the certifying board Bureau Veritas, the ship has "Comfort Class" classification for low levels of noise and vibration. On board are used LEDs energy-saving systems which are made in Italy. The equipment is the latest eco-friendly technology.
The vessel's name Le Lyrial was chosen from Lyra - a star constellation in the Northern hemisphere. Offering high levels of service, first class gastronomy and exceptional design, the luxury yacht will allow you to experience the French way of living.