Last Monday the Obama administration proposed new offshore drilling regulations for offshore oil and gas rigs.
The intention of the accepted regulations is to improve well designs and equipment standards in order to avoid environment disasters, like the Gulf of Mexico oil spill in 2010. Back then the Deepwater Horizon drilling rig was the reason for the largest oil spill accident in the recent history of the petroleum industry.
The public statement of the White House administration came prior to next week fifth anniversary of the accident.
The Deepwater Horizon oil spill occurred on 20 April 2010 in the Gulf on the BP-owned Transocean-operated Macondo Prospect. In the accident 11 people lost their life and more than 172 millions of gallons of oil were spilled into the ocean causing extensive damage to the sea floor in the region and all marine and wildlife habitats.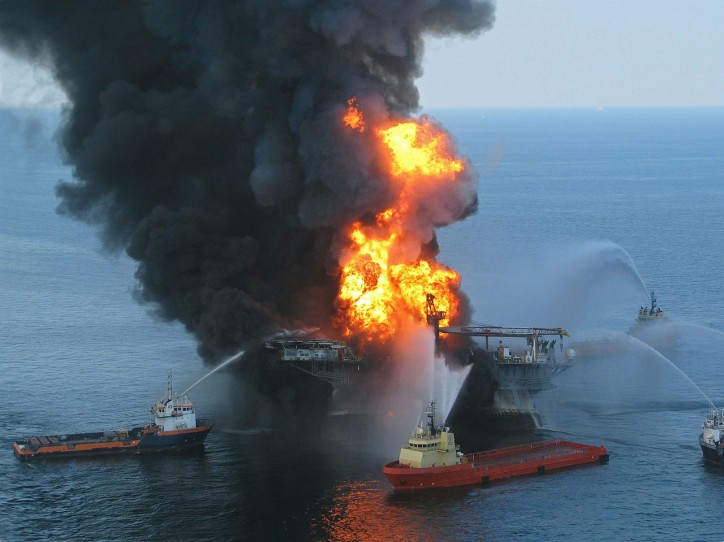 Photo: US Coast Guard/ Wikipedia
A decision was made for searching and drilling for oil in new areas of U.S sea waters off the Atlantic coast which made many environmentalists to be infuriated.
Interior Secretary Sally Jewell said that the new regulations would be the balance between business interests and environmental concerns.
"Unfortunately, some of our regulations have not kept pace with the speed of innovation", she said.
Over the next decade an approximate calculation for a cost of about $883 million has been made, which will be necessary for the acceptance of the new standard. Even if there is an agreement between politicians and industry players on the regulations it will take time before they will be operated effectively.
Among the requirements in the rule are: Two times per month safety inspections for each well in the Gulf of Mexico; Once per year third party review of repair and maintenance records of all blowout preventers with a real time monitoring controlled both from the shore and on board of the oil rig.
The last proposal of Obama administrations for new rules for offshore oil and gas rigs, which came in response of the disaster in the Gulf of Mexico, is the third new regulation: The first, announced by the Interior Department on drilling well casings in 2010, and the second regulation on the cementing of wells, in 2012.