Eco Marine Power (EMP) has come out with an announcement that ClassNK has granted it with its acceptance for the Aquarius Marine Solar Power solution which is to be integrated onboard classed vessels.
This achievement marks an important step going forward for EMP and also makes it possible for an innovative renewable energy solution to take its rightful place on the shipping market scene. It is important to note that it can easily be installed along with other systems onboard various vessels.
Thus EMP is now planning to go ahead and unleash two marine solar power packages: the 1st of which will be the Aquarius Marine Solar Power and the 2nd one being the Aquarius MAS + Solar. The latter is going to include additional hardware as well as software that will enable the system to carry out various functions like monitoring fuel oil consumption levels etc.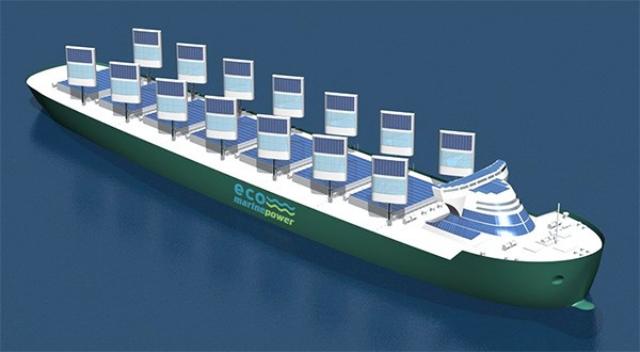 The company's marine solar power systems feature a marine computer system that comes along with a LCD display, battery charge controllers, interface/control units, energy storage, marine-grade solar power panels and various data communication devices.
Aquarius MAS power can be employed for the purposes of DC or AC loads (through the use of an inverter) and may also be integrated for the provision of a trust-worthy back-up power source. It is duly noted that unlike typical standard battery back-up systems one may recharge it by using the marine solar panel array.
EMP's every marine solar solution integrates the Aquarius MAS which is able to switch equipment on/off, monitor the performance of the solar power array(s) as well as manage battery pack plus logs data, calculate vessel emissions, display system alarms and record fuel consumption among other procedures.
The Aquarius MAS hardware and software platform was developed by using the established and reliable KEI 3240 Data Logger as basis. The Data Logger has already managed to establish itself on the majority of ships – training vessels, bulk ore carriers, tankers, tug boats etc.
The company's marine solar power solutions' energy storage options come along the lines of the Japanese Furukawa Battery Company and feature FCP-500/FCP-1000 series batteries or FC38-12 Valve Regulated Lead Acid (VRLA) batteries (as the ones used on the Blue Star Delos).
Source & Image: Eco Marine Power