The Bulgarian Transport Ministry has come out with a proposition for the cabinet to agree for the cutting of the tonnage tax regarding passenger vessels in order to provide the necessary stimuli for the further development of cruise tourism.
If the above-mentioned proposition is to be accepted it would lead to a 14% reduction regarding fees that are paid by passenger ships when visiting Bulgarian ports.
The proposed amendment of a cabinet decree related to the tariffs that were adopted back in 2007 is another effort towards improving passenger and cruise travel conditions in the ports of Bulgaria, as made evident by a recent statement of the government.
It will stimulate business development through a carefully planned process of maintaining current passengers and attracting new ones, along with helping overcome the increasing competition coming from neighboring countries.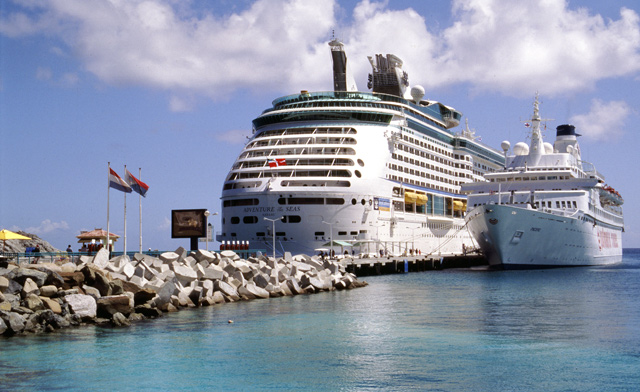 Bulgaria enjoyed a significant boost regarding cruise tourism in 2014 due to cruise ship operators remodeling their respective cruise programs as a result from the Russian-Ukraine conflict.
Back in March Nikolina Angelkova, Minister of Tourism, commented that Bulgaria has all the necessary qualities to further develop its cruise tourism industry sector. It can easily link it to its multiple cultural and historical tourism offers.
In 2014 Bulgaria accounted for a record year for cruiser vessels visiting the country as evident by the following numbers: 40 passenger ships visited the Black Sea port of Varna with over 25,000 tourists aboard them, Nessebur and Bourgas reported similar numbers.
Bozhidar Chaparov, Port of Varna director, commented the number boost in cruisers visiting Bulgarian Black Sea ports by saying that one is to not only factor in the Ukrainian crisis but also keep in mind that cruise operators have been able to rediscover the country's ports due to quality service coupled with the many attractions provided at Bulgaria's seaside resorts.
According to tourism experts it is advisable that port fees be reduced in order to maintain the positive trend regarding cruiser vessels.
Back in the later part of 2014, the Bulgarian Association of Ship Brokers and Agents advocated for a fee reduction at Bulgaria's ports, elaborating on the manner by commenting that if this is not done cruiser operators might decide to redirect their respective vessels to ports like the Romanian Constanta or the Greek Thessaloniki.