Hyundai Merchant Marine, the second largest shipping conglomerate in South Korea, has announced that it is selling its bulk shipping division. The move comes as the company's latest effort of shedding a series of assets in order to boost liquidity.
Investment bankers were reported to have come up with estimates that the sale could net in around 300-350 billion Korean won (US$270-$315 million).
The shipping company refused to shed any light on this bold move but commented that the bulk unit sale is aiming to reduce debt levels and stimulate financial health improvement.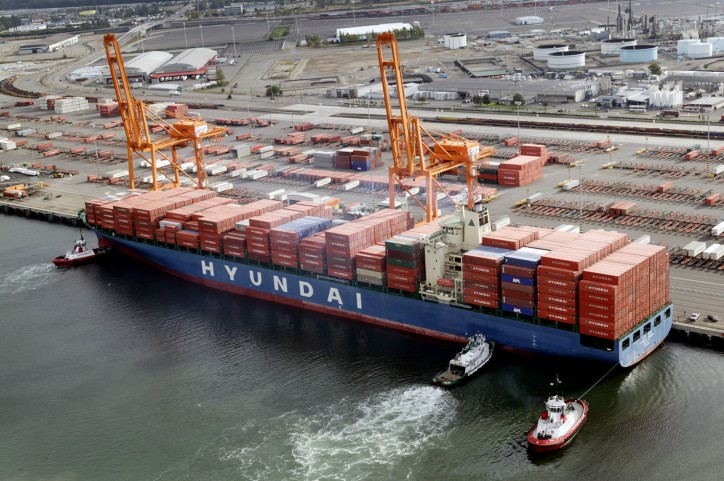 Investment bank Lazard has reportedly received several letters of intent from a few private equity funds. Currently it is believed that financial investor bids are the only ones accepted, but Lazard might later on seek strategic investors as well.
Hyundai Merchant Marine has been putting a lot of effort into lowering its debt amount and acquiring new capital sources. The company has managed to generate roughly $2 billion by selling its Busan shipping terminal, selling other various properties in stock holdings and spinning off its liquefied shipping unit.
Back in February the company announced that it had plans for selling its Hyundai Securities' controlling stake to the private equity unit of the Japan-based Orix Corp. financial services group for over $900 million. It was reported that last fall Hyundai Merchant Marine approved the selling of 49% stakes in its U.S. West Coast container terminals that are located at Tacoma and Los Angeles to a potential buyer in the face of the private Lindsay Goldberg equity firm for the amount of $140 million.
By conducting these asset sales the company was able to record a 50.1 billion won ($45.66 billion) net profit for 2014, after having a loss in the amount of 714 billion won registered in 2013. The company, however, posted an operating loss amounting to 232.1 billion won, which was an improved figure from the previous operating loss of 362.66 billion won in 2013.