About 700 migrants are feared to have lost their lives after their boat capsized just outside Libyan waters. A rescue operation is currently ongoing in what could be the deadliest disaster involving migrants in the Mediterranean, because the number of people aboard is still uncertain – it varies from 700 to 950.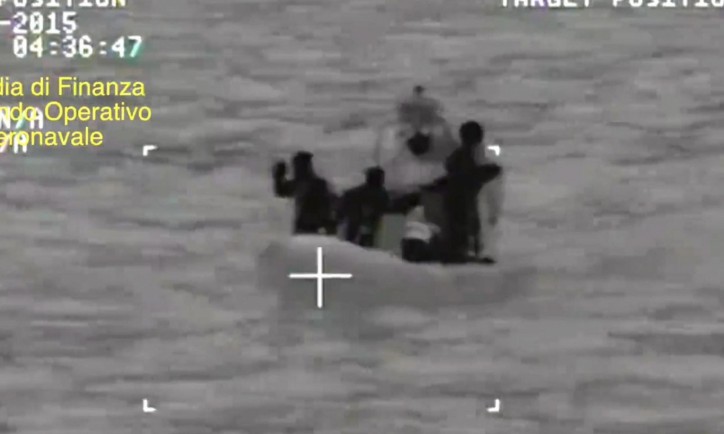 Photo: Guardia di Finanza/EPA
Having spotted a merchant ship in the distance, the migrants scrambled in attempt to attract its attention. This caused over-balancing of their boat which resulted in its capsizing about 96km (60 miles) off the Libyan coast and 193km (120 miles) south of the island of Lampedusa.
"They wanted to be rescued. They saw another ship. They were trying to make themselves known to it," commented a spokeswoman for UNHCR in Rome.
So far the rescued are only a few dozen.
According to Maltese Prime Minister Joseph Muscat, this is the worst human tragedy of the last couple of years.
One of the survivors, a Bangladeshi, said that there were 950 people on board. During the accident, about 300 were in the hold of the vessel. The survivor also added that aboard there were dozens of children, the women were about 200.
The accident prompted Pope Francis and European officials to call for immediate actions in order to stop the deadly migration's tide.
The prime minister of Italy, Matteo Renzi, commented:
"How can it be that we daily are witnessing a tragedy?"
Dimitris Avramopoulos, the EU commission for migration, is expected to arrive in Italy tomorrow.