On Thursday, over 14 tons of seized cocaine was returned in a naval base in California by a U.S. Coast Guard cutter. The operation off the Central and South America coast took two and a half months.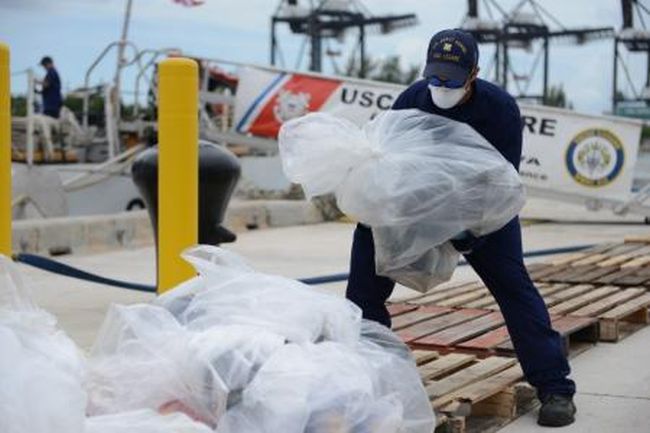 Representative image: uscgnews.com
In an official statement Admiral Charles Michael said that in a 79-day operation the U.S. Navy in co-operation with the Royal Canadian Navy had seized drugs with estimated value for over $424 million.
In the last half an year, the admiral said, naval authorities had seized 28 tons of cocaine in the eastern Pacific Ocean, valued at $848 million. The quantity is more than the recovered in 2014 and more than 100 suspects in the cocaine`s trade had been arrested.
The U.S. Admiral reported that in one of the 19 incidents in the most recent navy operation, U.S. and Canadian navy officers seized an 11,000 pound (4,990kg) drug haul, which was the largest quantity since 2009.