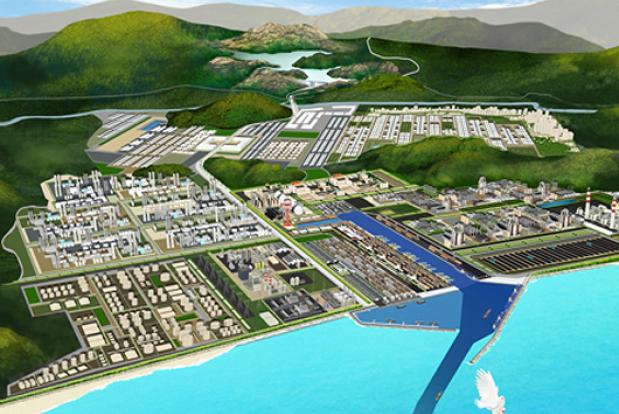 Rojana Industrial Park and Italian Thai Development (IDT) are about to sign a development contract regarding the first phase of southeastern Myanmar's Dawei industrial zone. The long-delayed project is to be completed by June as reported on Tuesday by the deputy Transport Minister of Thailand.
The $1.7-billion contract had been scheduled to be signed by March as initially reported by government officials.
The project comes as arguably the most ambitious industrial zone there is in Southeast Asia given the fact that it is a 250-sq-km (100-sq-mile) deep-sea port, petrochemical and heavy industry hub situated along the lines of the rather slim Thai-Myanmar peninsula.
"The first contract between Italian Thai Development and Rojana is to be signed in May or early June following its potential approval by the Myanmar cabinet," stated Arkhom Termpittayapaisith, Deputy Transport Minister.
According to Akrhom the first phase of the project is going to feature an industrial estate with an approximate size of 27 square kilometers.
If all goes as scheduled the project is to be officially started with the building of a 138-km-long (86 miles) road connecting Dawei and the Kanchanaburi province, approximately 119 km northwest of Bangkok. Arkhom commented the matter by saying that construction of the road is to begin by this year's end.
The project regarding the Dawei Special Economic Zone has been put on and off for years. Most experts have put the blame for the delays on IDT, which was not able to secure the necessary flow of private investments and did not manage to agree upon the matter of a sufficient power source for the purposes of the complex.
Akrhom also stated that Myanmar has requested 4.5 billion baht ($138.9 million) from the Thailand government in order to carry out the road's construction.
Back in January the Thailand government stated that it would work towards providing soft loans for the purposes of Myanmar for a total budget of roughly 3.9 billion baht regarding all construction-related procedures for the new road.
Thailand and Myanmar were able to seize total control of the complex from ITD (which is the largest construction company in the whole of Thailand) back in November of 2013. The complex is quite important due to its strategic location.
Arkhom concluded by saying that the master plan regarding the project's development is to be finished by June.