A new Anchor Handling Tug Supply (AHTC) ship design is to be launched by Wartsila at the Sea Asia exhibition that is taking place from 21 to 23 of April in Singapore. Main aspects in the new designs are a reduced environmental impact, efficiency, simplicity and low fuel consumption.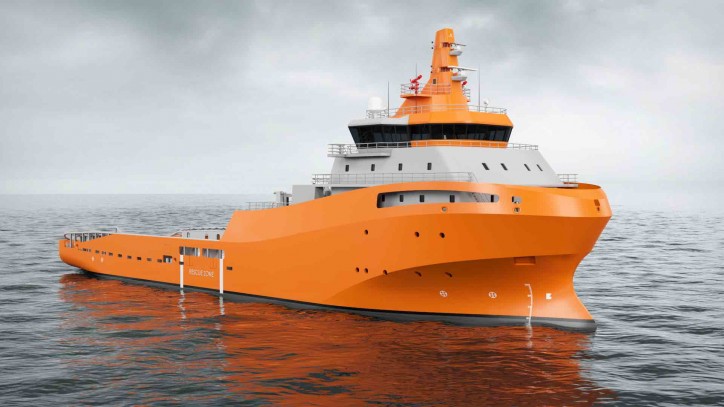 The new series of AHTS designs of Wartsila have as a feature Bollard Pull options of 180 tonnes, with options for 150 or 220 tonnes, the two-speed gearbox has a hybrid propulsion system. The designs are accomplished in accordance with the latest SOLAS regulations and ABS.
In comparison to the conventional diesel mechanical four engine solutions, the new design reduces from 20 to 25% of the fuel consumption, estimates Wartsila.There is a proportionate reduction of the exhaust emissions as well.
The hybrid two-speed gearbox PTI (Power Take In) solution guarantees a seamless transfer from one working order to another with effective work ability in all operational modes. There is no loss in PTO power (Power Take Off) in the arrangement`s production, when propeller speeds are changing.
To work on board of vessels with the new Wartsila design, no special electrical skills of the crew are necessary, which means there is no need of new specialists or special crew training.
Riku-Pekka Hägg, the Vice President of Wartsila Ship Design said:
" Wärtsilä has an impressive track record and extensive experience in producing efficient AHTS designs, all of which are based on proven technology and the utilization of high quality equipment. As a result, our ship designs consistently set new standards in terms of efficiency and environmental sustainability. Our unique expertise, knowledge, and global support are the keys to maximizing the profits and asset values of our customers."