The world's largest dock lock, the Deurganckdoksluis in Port Antwerp are now being filled with water. The whole process of filling the locks with capacity 1 million m³ of water will require a week.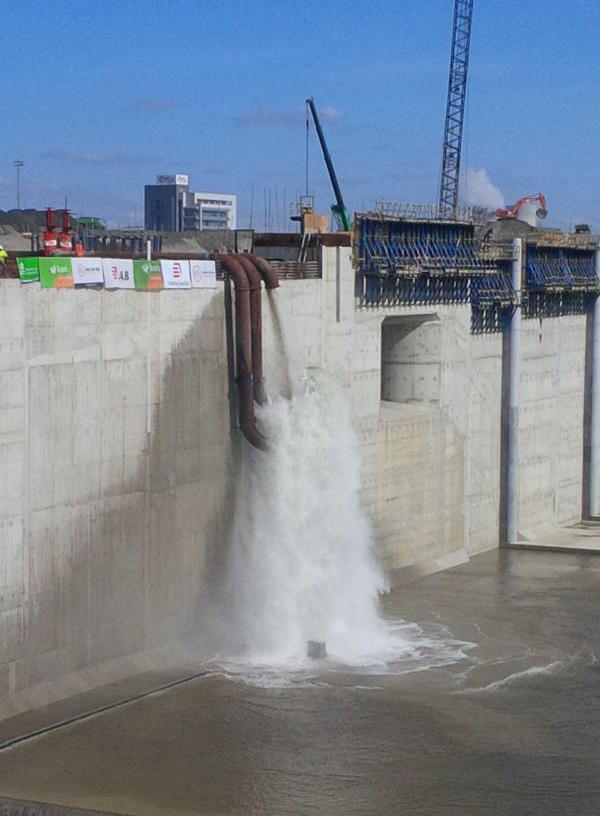 Photo: Annik Dirkx/ Port of Antwerp
The lock construction is situated on the left side of the Scheldt River. The project is valued for EUR 340 million and the half of the cost is financed by the EIB.
Providing very quick access for ships to all other docks on the left bank, the new dock lock links the River Scheldt and the Wassland Canal to the sea.
The dock's filling starts ahead of the arrival of giant dock lock gates, which are being transferred on board of Zhen Hua 15, and are expected to reach Antwerp sometime at the last days of May or the first days of June.
At the beginning of April, the vessel left China, loaded with 4 giant lock gates, the necessary trolleys on which they will run, two combined road and rail bridges in sections, plus the dam caisson.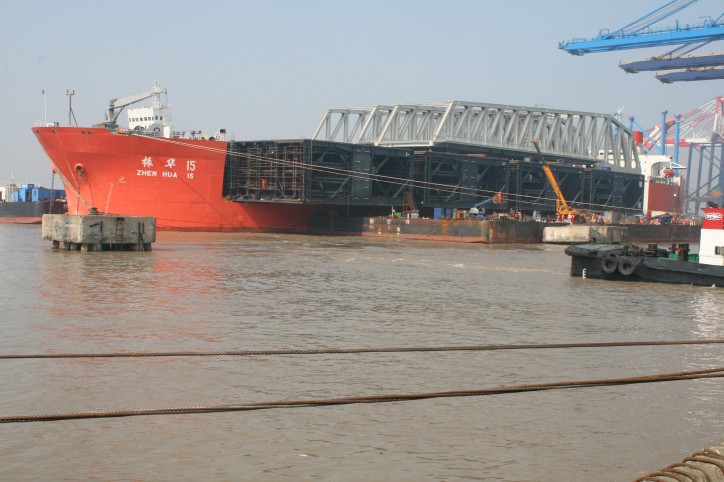 The engineering challenge of the gigantic cargo unloading procedure will take approximately two weeks, after that the gates will be maneuvered and put in place.
Similar to the Berendrecht lock, the four gigantic doors of the Deurganck lock have the same length and thickness, they have weight of 2000 tonnes each and dimensions of 70x11x27 meters. The dock lock will be 4 meters deeper with ability to handle larger ships that soon will be in service.
The dock lock is expected to be operational sometime next year.