DEME has just issued confirmation for ordering two new trailing suction hopper dredgers in an effort to further enhance its current fleet. The two ships will have an eco-friendly design along with a Clean Design notation and a Green Passport.
The vessels will feature duel fuel engine systems and LNG tanks, thus making sure that they comply with all of the international requirements related to emission levels, that are stipulated by the Sulphur Emission Control Areas (SECA).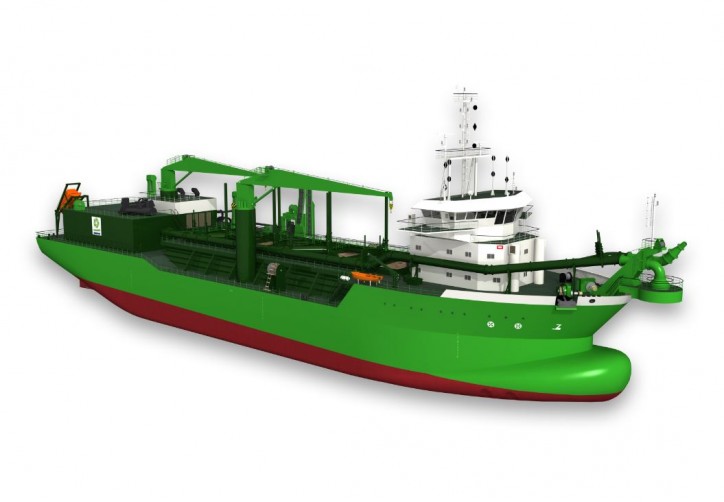 Duel Fuel technology is not only sustainable but it is also oriented towards the future, as it allows for engine operation on either diesel or LNG, while at the same time manages to greatly lower SOx, Nox and CO2 emission levels.
In order for the innovative technology to be used at its maximum capacity, the new trailing suction hopper dredgers' crews will consist of specially trained high-tech members, all of which will be the best in their respective area of expertise. Both of the vessels are to be constructed by the Netherland-based shipyard that is Royal IHC. If all goes as scheduled they are to become operational before 2016's end.
The first of the two ships is going to be a 104-meter-long Antigoon class new generation trailing suction hopper dredger and will have a 8,000 m³ hopper volume. With a 7.5-meter maximum draught and a powerful pump for the purposes of pumping dredging materials ashore, this vessel will be the perfect all-round solution.
DEME2
The 2nd ship is going to be a new generation trailing suction hopper dredger that will be replacing the Orwell class. Its hopper volume will be 3,000 (3,500)m³.
The way it was designed makes sure that all maintenance-related dredging works that are to be carried out in shallow waters are fully optimized, with primary assets featuring a rather limited 5.00 (5.80)m level of maximum draught and a 3,000 (3,500)m³ hopper volume along with excellent carrying capacity. Additionally keeping in mind the fact that the vessel is 77 meters long it is easily concluded that it will provide for a rather large suction tube.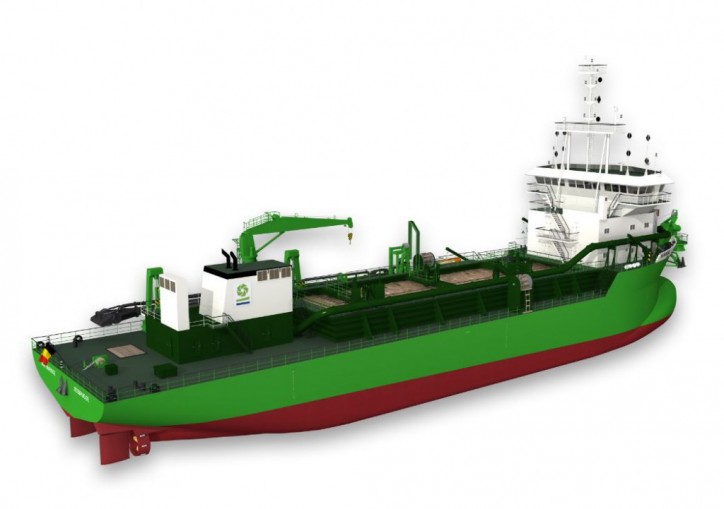 DEME Group made an announcement earlier this year regarding an order for two smaller eco-friendly vessels, which are to both serve the purposes of the offshore energy market and are also to feature dual fuel main engine systems. The two ships being: the multipurpose cable-laying Living Stone vessel and the self-propelled jack-up vessel Apollo.
Source & Images: DEME