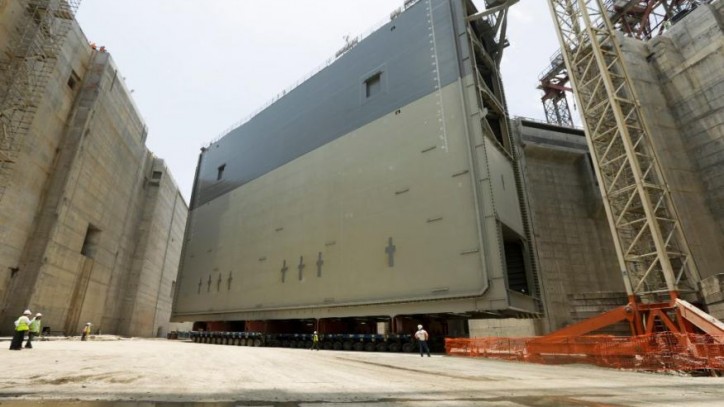 The Panama Canal's multibillion-dollar expansion is steady in its progress, as the last of the 16 total giant lock gates has been reportedly installed.
With the 4,232-ton gate installation that took place on Tuesday at the Pacific Ocean entrance to the Canal, the most important phase of the ongoing expansion can be initiated in the weeks to come: the flooding of the new locks.
Back in 2006 Panama took the decision to construct a wider canal in order to be able to sufficiently accommodate ships capable of transporting 2.5 times the number of containers that vessels which currently use the canal are able to hold.
The Canal's expansion process has had to deal with a few bumps along the road involving some heavy disputes regarding expenditures with Europe-based builders and several unaccounted delays. Due to these the official opening of the waterway has been pushed back to April of 2016.