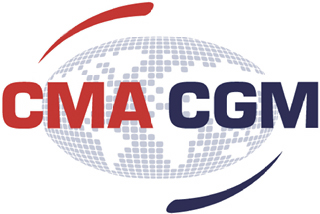 One of the leading container shipping companies in the world, CMA CGM Group, has acquired a strategic stake in LCL Logistix, a company that has been operational for 25 years and has managed to become one of the logistic leaders in India. The acquisition was carried out through the former's subsidiary specialized in the field of logistic solutions and freight forwarding.
LCL Logistix's chairman commented that the company will provide impetus to CMA CGM Logistics in India while at the same time benefitting from the latter's Unni Nair.
Tuscan Ventures, an Indian logistics-focused private equity fund, has exited the roughly 7-year-old investment it made in the Mumbai-based LCL Logistix Pvt. Ltd. by opting in to sell its complete 15%-stake to the France-based shipping conglomerate CMA CGM Group's logistic arm. The deal was reported on Wednesday, but it remains unclear how much did it cost for CGM CGM to acquire the important stake.
"LCL Logistix served as the perfect exit for the purposes of Tuscan Ventures in the current market where there constantly have been discussions regarding infrastructure, sufficient exits for investors and lack of scale. This decision came as a vindication of the company's strategy related to the India logistic opportunity, which enables one to build and subsequently scale a platform via methods of adverse shipping cycles followed by slowdowns," commented Shagun Kapu Gogia, Tuscan's founder.

"With this bold move CMA CGM LOG will manage to reinforce its current position when regarding India and will also be able to leverage the Indian network, that was already established by LCL Logistix, along with its Canadian presence, and that in South Africa and in the U.S., thus providing a significant boost to its further development. By acquiring this strategic stake the company is able to expand its product line as well as its geographic coverage, acquiring new markets in emerging countries where the demand for logistics solutions is soaring through the sky," as stated by the company in a press release.
The Mumbai-based LCL Logistix company accounted for a $120-million revenue for the financial year that ended on March 31st, 2014, and it also has a 42-office network spreading across India and in some foreign countries. Over the years the company has made some investments in some of its own assets-led business services in the aspects of trucks, warehouses, Container Freight Stations (CFS) and high-tech equipment.
CMA CGM Group's CMA CGM LOG subsidiary was created back in 2001 and put all of its efforts towards logistics solutions and freight forwarding. It currently employs 500 experts that provide logistic solutions to leading companies around the world in 32 different countries. The range of services provided by the company include: multimodal transport, warehousing and distribution, custom clearance and air freight.
In March CMA CGM, when reporting its annual data for 2014, pointed out higher company profit levels and accounted for record-breaking sales in the amount of $16.7 billion, which were supported by strong volumes along with lower costs.